Adilson Gonzalez, Legal Assistant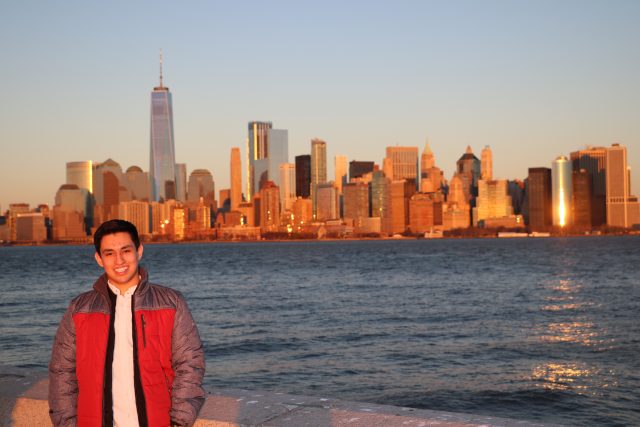 Adilson first came to Her Justice as an intern in 2016, and decided to stay on as a Legal Assistant after the end of his internship. After a year and a half, we're sad to see him leave but excited to see where he goes next. Read his interview below to learn about his work at Her Justice!
How long have you been at Her Justice? How did you end up coming to Her Justice?
I have been at Her Justice for a year and a half, and was an intern for one semester and a legal assistant for one year. For my last semester at college, I wanted to use my privilege to help the Latin American community and found Her Justice, which was a perfect match. Domestic violence is a big issue where I come from; helping people here, by extension, feels almost like I am helping people from home.
What has been your favorite part of working here?
The people. The fact that due to the small size and the urgency of our work, from the very first day, you are given a lot of responsibilities and tasks that are challenging and keep you engaged. I always felt like I was doing real advocacy, and constantly growing up personally and professionally, and always felt like part of a team. Everyone in the office takes pride in every accomplishment, in every application that gets approved.
What are your plans now?
I left my home country when I was 15 to study and travel around the world, but have not travelled throughout my own country as much. I'm going to spend the next couple months travelling around Mexico, seeing Pueblos Majicos. Right now I'm waiting to hear back from graduate programs in journalism and communications, which Her Justice inspired me to do.
What has been most memorable about your time here?
I learned that sometimes by just listening you can already have a huge impact on someone's life. The services we provide to clients go beyond legal services. We practice a holistic approach to our clients in the field, and care for clients not only legally but emotionally. On my first day I talked to the child of a client who was living in Guatemala. Throughout my time here, I helped him with documents and guided him through a system not well equipped to serve people who don't speak the language. Then his visa finally got approved I got to meet him and see him reunited with his mother. Being able to make a difference for someone I can relate to, a young immigrant who had been separated from his family and was looking for a better life, lets you see firsthand that the work we do does have an impact. We can give people hope and return their faith in the system.