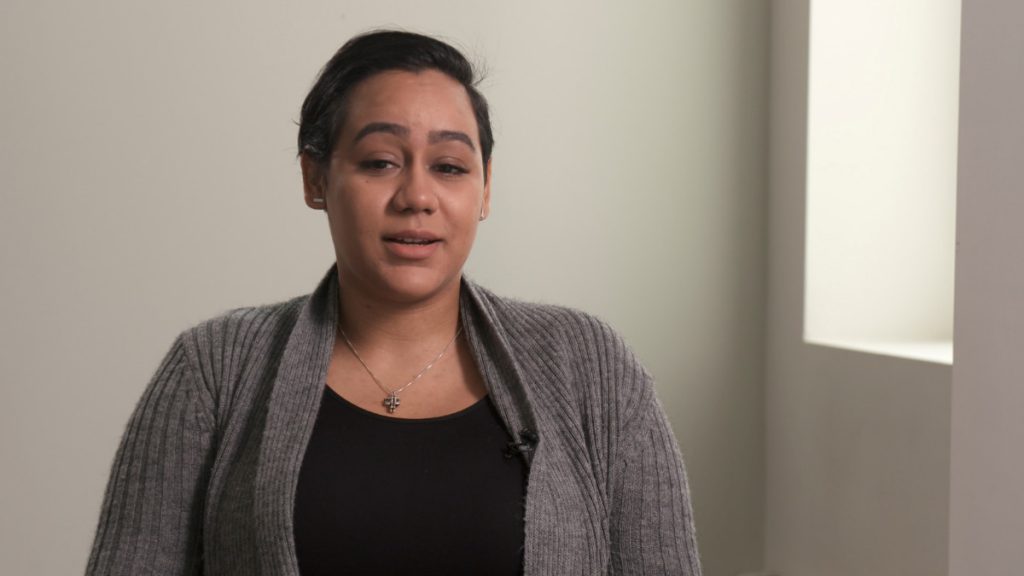 Our process
How we work
After you have reviewed the kinds of legal matters we handle and our eligibility requirements, contact Her Justice by telephone or in person to arrange for an interview.
We try to give a volunteer lawyer to all women who ask for direct representation. Unfortunately, there are not enough volunteer attorneys to meet the tremendous need. Because of limited resources, we give priority to women who have especially complex cases and who we believe could not obtain the legal protections they seek without a lawyer. Please help us have enough time to find a pro bono attorney for you as it can take anywhere from two weeks to six months or more to place your case with a volunteer.
With Her Justice's help and guidance, many women can successfully represent themselves in court on their own. For women who have very straight-forward cases, we provide free legal advice, information and help preparing court documents.
When we identify a volunteer attorney for you, a staff member from Her Justice will contact you to provide the attorney's name and the name of their law firm. The attorney will then contact you directly to set up an appointment for you to meet in their office.
Represent Yourself or Pro Se services (without an attorney)
Sometimes a woman's situation is so immediate that there isn't enough time to find a volunteer lawyer to take her case. Our pro se services are designed to provide you with the advice and information you need to proceed successfully on your own in court.
When you contact Her Justice for free legal advice, you will:
Learn about your legal rights and how the law applies to your case and unique situation
Have your questions answered by an experienced staff attorney
Receive detailed information about court procedures and step-by-step instructions on how to represent yourself in court
Learn what legal papers you will need to file with the court, receive detailed instructions on the correct way to file your papers, and learn about important deadlines you may need to meet
Receive additional informational materials that apply to your case
Obtain referrals to legal or social service agencies and community organizations that might be able to help you
Legal Reference Guides in English and Spanish
The Basics Series contains 11 easy-to-understand booklets that you can use as a guide when you need to appear in Family or Supreme Court without an attorney.
The booklets cover a wide range of family law and divorce issues. They are designed to help you take the first steps to obtain important legal protections for you and your family.
Check out our legal references guides in English and Spanish which provide additional information about getting a divorce in New York State.
Domestic Violence
What is domestic violence?
Domestic violence is a pattern of abusive or threatening behavior used by one person against an intimate partner or family member to gain power and control over the victim.
Domestic violence can happen to anyone
Partners can be married or not married, living together, separated or dating. Domestic violence can happen to anyone of any age, income, race, religion, sexual orientation or gender.
Recognize signs of abuse
Abusive partners use physical and sexual violence, threats, intimidation, emotional abuse and economic deprivation to enforce control and maintain power in a relationship. This includes any behaviors that frighten, intimidate, terrorize, manipulate, hurt, humiliate, blame, injure or wound someone.
Get help
If you are being abused, talk to someone who can help. A domestic violence advocate can help you take the first steps to develop a safety plan to protect you and your family.
Planning for your safety is an important process whether you are staying in the relationship, if you are leaving the relationship, or if you have already left the relationship.
If you are in immediate danger Call 911
NYC Domestic Violence Hotline 1.800.621.HOPE (4673)
National Domestic Violence hotline 1.800.799.SAFE (7233)
---
Kay's Justice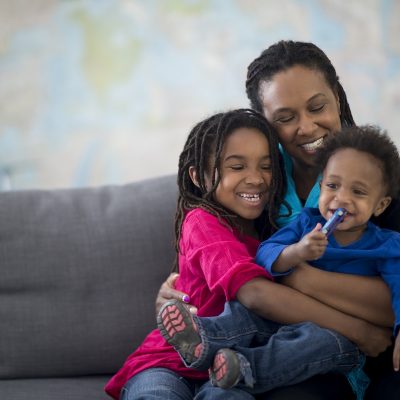 In the summer of 2015, Kay* and her daughter fled from the violent home in Brooklyn that they shared with the child's father. Kay worked two jobs to make ends meet, but could not support her young daughter without child support. Kay knew that if she pursued the Family Court case on her own, she would not be able to demonstrate that the father was not reporting all of his income, and that he now lived rent-free with his mother, a significant savings that the Court can use to increase the non-custodial parent's child support obligation.
Read the whole story
Are you eligible for help from Her Justice?