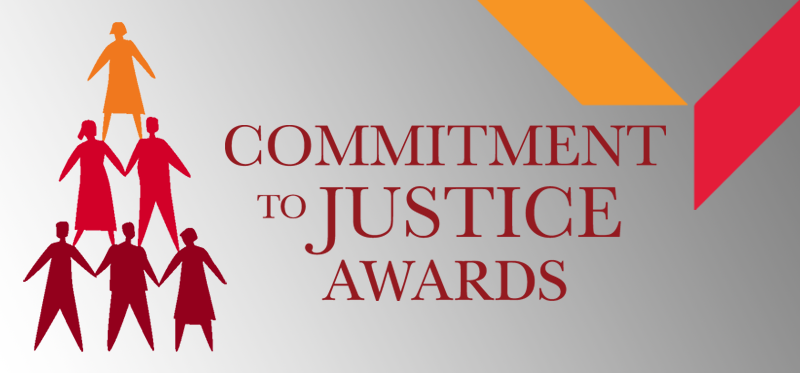 Legal Team Award
James L. Hallowell, Esq., Daniel P. Harris, Esq., Ryan J. Levan, Esq., and Luke Roniger
Gibson, Dunn & Crutcher LLP
Challenged on all fronts in regularizing Beatrice's* immigration status, the legal team from Gibson, Dunn & Crutcher LLP not only persevered with her at every turn, but continued to stand with Beatrice even when she moved out of New York State by arranging for local counsel to represent her.
Originally from Honduras, Beatrice came to Her Justice seeking help with her immigration status. Her abusive former boyfriend had raped her at knifepoint. Since she had cooperated with the Kings County District Attorney's Office and the NYPD in investigating and prosecuting the case against him, Beatrice was eligible to file a U Nonimmigrant Status (U Visa) petition on behalf of herself and her children. The Gibson Dunn team represented Beatrice and her children in filing for U Nonimmigrant Status and that application is currently pending with United States Citizen and Immigration Services (USCIS).
However, filing for a U Visa was the least of Beatrice's immigration challenges. When Beatrice and her one-year-old son attempted to enter the United States in 2014, they were apprehended by immigration officials and detained. Upon release from detention, Beatrice was ordered to submit to regular, yearly check-ins with Enforcement and Removal Operations of Immigration and Customs Enforcement (ICE). In early 2015, Beatrice was ordered deported, since she had not appeared in court because the appointment notice did not reach her. Notwithstanding the removal order, she continued to have her check-ins with ICE and her attorneys at Gibson Dunn advocated for her during those meetings.
When the current presidential administration changed the immigration enforcement priorities in early 2017, ICE check-in meetings became a means to deport individuals arbitrarily, causing mass fear and anxiety in the immigrant community. Even Beatrice, who had a valid pending claim with USCIS, was in danger of being removed immediately without any warning to her family or opportunity to be heard by an immigration judge. These new policies, compounded by the fact that Beatrice had moved to another state, made it much more difficult for her attorneys to advocate for her.
However, this did not deter the Gibson Dunn team. As Beatrice's next check-in date neared, they worked tirelessly to find a local immigration attorney to accompany Beatrice to her check-in visit and assist the team in filing for a Stay of Removal for Beatrice and her son to protect them from being summarily deported. Gibson Dunn succeeded in finding local counsel to accompany her to her check-in visit and the Stay of Removal was granted. Unfortunately, however, Beatrice was ordered to wear an ankle monitor. Not only does the ankle monitor limit Beatrice's activities at work and home, it is also cumbersome and physically painful. Her dedicated legal team continues to advocate on behalf of Beatrice to have the ankle monitor removed and to stabilize her immigration status.
*Names have been changed to protect client confidentiality