Her Justice Breakfast Briefing Series
Every quarter, Her Justice hosts a 'Breakfast Briefing,' an invitation-only, private event for our friends, supporters, volunteers and their networks.  Led by senior Her Justice attorneys, these informal conversations feature a diverse array of external influencers who focus on the issues of our times to broaden the perspective of our day-to-day work within the legal system.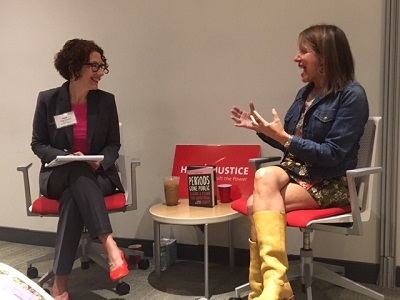 Her Justice Executive Director Amy Barasch (L) and Jennifer Weiss-Wolf (R), Vice President for Development and Women and Democracy Fellow at the Brennan Center for Justice and author of Periods Gone Public: Taking a Stand for Menstrual Equity.
Justice, Period. Menstrual Equity and What It Means for Women in Poverty
Friday, September 18th, 2018
A conversation between Her Justice and Jennifer Weiss-Wolf on the need for uniform tax legislation across the US for menstrual products, open access to products in schools, shelters and for incarcerated women and the need for the tampon tax issue to elevate the discussion into policy advocacy for 'those who menstruate.' See video of the event here.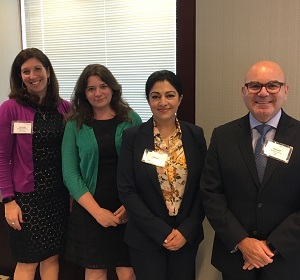 "Being with their parents is like breathing. It is a constitutional right for parents & children to be together. This form of leadership is extremely dangerous."  Ronald E. Richter
(L to R) Amanda Doroshow, Her Justice Staff Attorney, Camille J. Mackler, Director of Immigration Legal Policy at New York Immigration Coalition, moderator Hamra Ahmad, Her Justice Director, Legal Services, and Ronald E. Richter, CEO of JCCA (formerly known as Jewish Child Care Association)
Chaos and Uncertainty at the Border: Understanding Recent Changes to
Immigration Policy and Enforcement
Tuesday, July 18th, 2018
A discussion between Her Justice, Camille J. Mackler, and Ronald E. Richter on the evolving positions of the federal government in this current immigration crisis, the impact of these changes on our clients and their families, and the direction that these policies are likely to take going forward.
See photos from the event here and video of the discussion here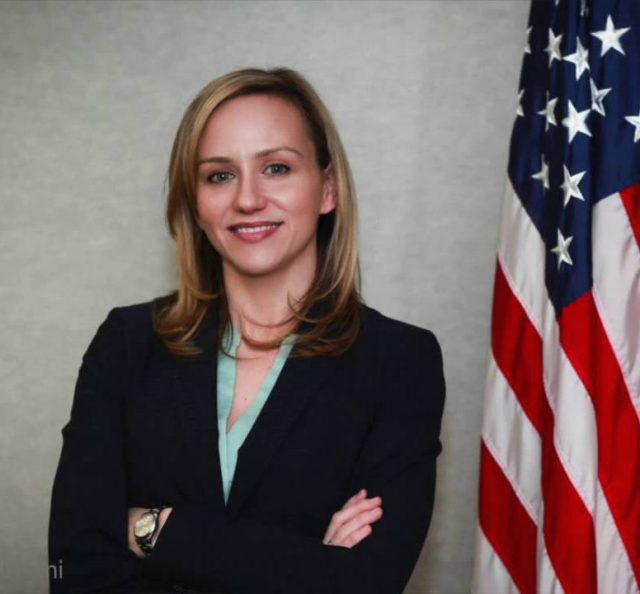 "There is a history here that simply cannot be ignored. What is required here to stop the defendant from re-offending, to fully pierce his denial and end this tragic cycle is a meaningful term of imprisonment."
Amanda Kramer, Assistant United States Attorney for the Southern District of New York, and one of the prosecutors at the hearing for disgraced former congressman, Anthony Weiner, over sexting with a minor for which he was sentenced to prison for 21 months.
Prosecutions and power in the era of #MeToo
Friday, January 26th, 2018
A conversation between Her Justice and Amanda Kramer on the role the justice system plays in shifting the power from perpetrators to survivors in this new era of silence breakers.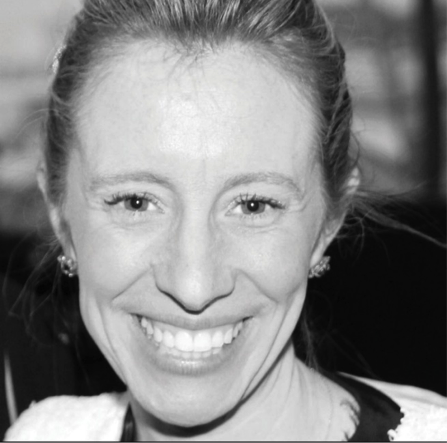 "The vast majority of women who are killed by intimate partners are killed with a gun.
Evidence shows that separating abusers from their firearms has a significant
impact on the lives of women."
Sarah Tofte, Director of Research and Implementation, Everytown for Gun Safety
Misogyny and gun violence:  How easy access to firearms
fuels domestic abuse
October 2017
A conversation between Her Justice and Sarah Tofte on gun violence prevention measures and how, when domestic abusers are allowed to buy and retain their guns, it's women, children and marginalized communities who pay the price.  View live interview here between Sarah and Amy Barasch, Her Justice Executive Director.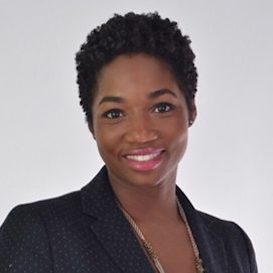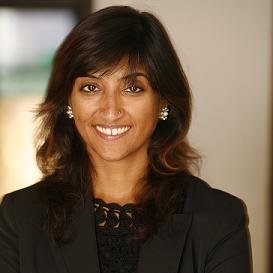 "There is no reason the local law enforcement should help federal immigration authorities do their job."
Diane Lucas, Anjana Samant, Assistant Attorneys General, State of New York Office, Civil Rights Bureau
What does it mean to live in a 'Sanctuary City?'
May 2017
A roundtable discussion on the protections offered by sanctuary cities and their current implications for immigrant communities.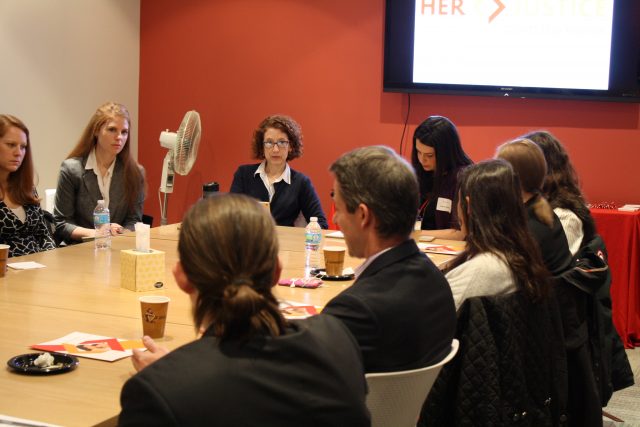 Inaugural Her Justice Breakfast Briefing
January 2017
A discussion with Her Justice staff attorneys and other stakeholders of key points on both immigration and women's rights policy changes anticipated under the new and evolving administration.