Nicolle Wallace
Anchor, "Deadline: White House," MSNBC
Political Analyst, NBC News and MSNBC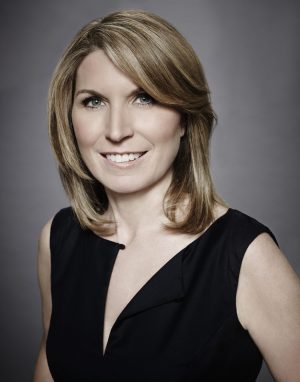 Nicolle Wallace is a journalist, author, and the host of "Deadline: White House," airing weeknights at 4 p.m. ET on MSNBC. The program provides in-depth reporting and dynamic discussions on the political stories driving the news cycle, as Wallace brings viewers the latest political developments of the day, in addition to interviews with leading newsmakers and influential politicians.
Before joining MSNBC full-time, Wallace had a storied career both on-air and in government. She is a former co-host of ABC's "The View," and prior to her role hosting MSNBC's "Deadline: White House" Wallace served as a frequent contributor to the network. Wallace continues to serve as an NBC political analyst across NBC Nightly News, TODAY Show and more, and provided in-depth 2016 election reporting and commentary in segments and series including "In Trump We Trust." She is a former White House Communications Chief under George W. Bush, and served as a senior advisor for John McCain's 2008 presidential campaign.
In addition to this work, Wallace is the bestselling author of three political novels: Eighteen Acres, It's Classified, and Madam President.
Wallace is a graduate of the University of California, Berkeley and Northwestern University's Medill School of Journalism. She currently lives in New York City and Connecticut with her husband, Mark, a former Ambassador to the United Nations, and their son, Liam.