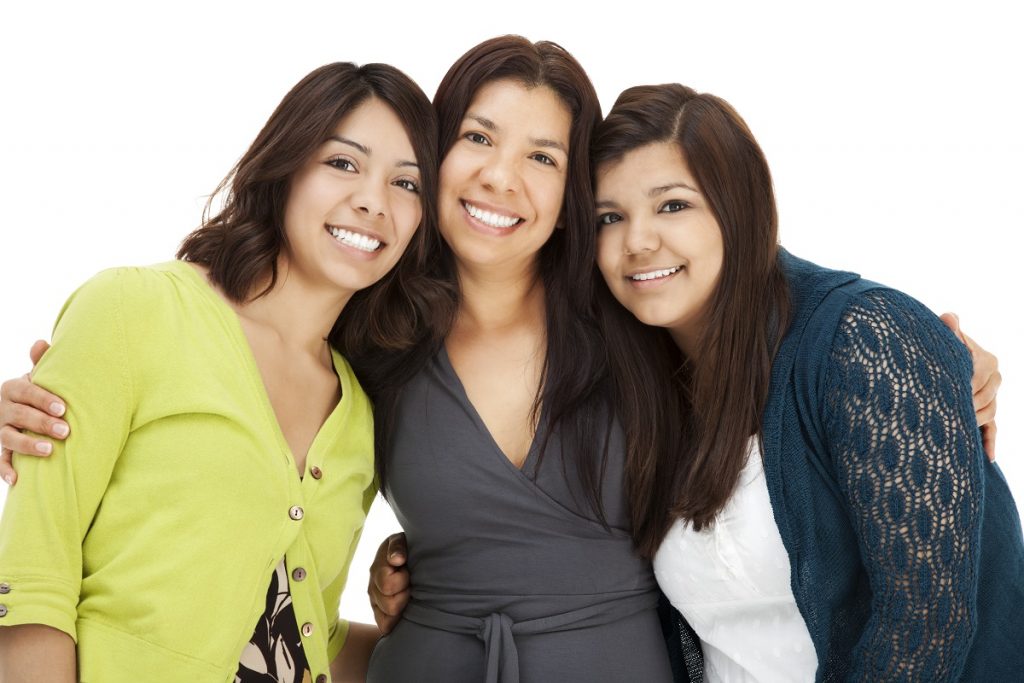 Why partner with Her Justice?
Her Justice's pro bono model delivers more support to attorneys and more services to women and children.
For 25 years, Her Justice has specialized in providing well-screened cases, quality training and expert mentoring to ensure a rewarding experience for pro bono attorneys and the best outcome for their clients.
Carolyn Silane, Associate, Morgan, Lewis & Bockius, talks about providing pro bono services.
Volunteer opportunities tailored to your pro bono program
We work closely with firms to meet their pro bono goals:
Both litigated and non-litigated matters are available through Her Justice, providing opportunities for all attorneys to have a meaningful pro bono experience Learn more
Paralegals and other employees with foreign language skills can provide crucial interpretation and translation assistance to the many Her Justice clients who don't speak English as a first language
A managing attorney from Her Justice will be assigned to your firm and will review all matters before they are placed with the firm, ensuring that every case meets your firm's guidelines and the volunteers' interests
Quality CLE trainings
Volunteer attorneys appreciate the quality of Her Justice CLE trainings and our extensive manuals that prepare pro bono attorneys to advocate successfully for their clients.
Her Justice conducts live, CLE-accredited trainings throughout the year
Videos of our trainings are available for those who cannot attend a live training and CLE credit is available for viewing our training videos
Trainings include an interactive question and answer session to address issues that may arise
Comprehensive, up-to-date manuals, available in print and digitally, provide relevant case law and helpful sample documents to pro bono attorneys
Expert mentoring you can trust
Our staff attorneys have many years of legal experience in family, divorce and immigration law and provide expert support for volunteer lawyers, increasing their confidence and personal satisfaction and enhancing the results achieved for their clients.
When a case is placed with a firm, the volunteer attorneys are assigned a staff attorney from Her Justice to mentor them throughout the course of the representation
Her Justice mentors are available to strategize, answer substantive and procedural law questions, share practical knowledge of the workings of the relevant court system, review documents before they are filed, and provide referrals to social and other services when necessary
Her Justice staff attorneys conduct question and answer sessions at firms in addition to regular phone and email backup support
Professional development
Attorneys value the chance to represent their own client and gain valuable legal skills and confidence that benefit them in their regular practice. Depending on the type of matter, lawyers can gain experience in
Client interviewing and document drafting
Negotiation
Discovery and motion practice
Adversarial hearings requiring witness preparation and delivery of oral arguments
Direct and cross examinations of witnesses and, in rare cases, full trials
Annual Commitment to Justice Awards
Hear what Her Justice volunteers say about their pro bono experience
"I have been so impressed with everything that Her Justice does including the instructive programs, the well detailed written materials and the legal staff's knowledge of the law and commitment to Her Justice's mission and clients."
"My client is really a changed woman from when we first met, it's like night and day. I wanted to make sure to share these photos with you to see (yet again) the life-changing magic in action of the work that you do to help women and place them with volunteer attorneys. Working with you and my client has had a tremendously positive impact on me and on my career, and I know together we've had a very strong, positive impact on her quality of life as well."
"Just seeing our client's HUGE smile as I handed her the certified Judgment of Divorce was worth every second. I'm so grateful to our Her Justice mentor for her assistance throughout the entire process."
"Working on a pro bono case for Her Justice was extremely rewarding. The client was a perfect example of a woman in need – her ex-boyfriend and the father of her child had assaulted and choked her. She needed protection from him. And, while she wanted her son to have a relationship with his father, she needed comfort that that relationship proceeded in an appropriate way (e.g., supervised visitation). She truly wanted the best thing for her son and family. She made every bit of work totally worth it. My Her Justice mentor was extremely accessible and helpful at every step along the way."
"It was a very rewarding experience, especially when you could see how much the help meant to the client."
Networking opportunities
At our events throughout the year, volunteers connect with other New York professionals from the large network of Her Justice volunteers and supporters.
---
Meet Kate