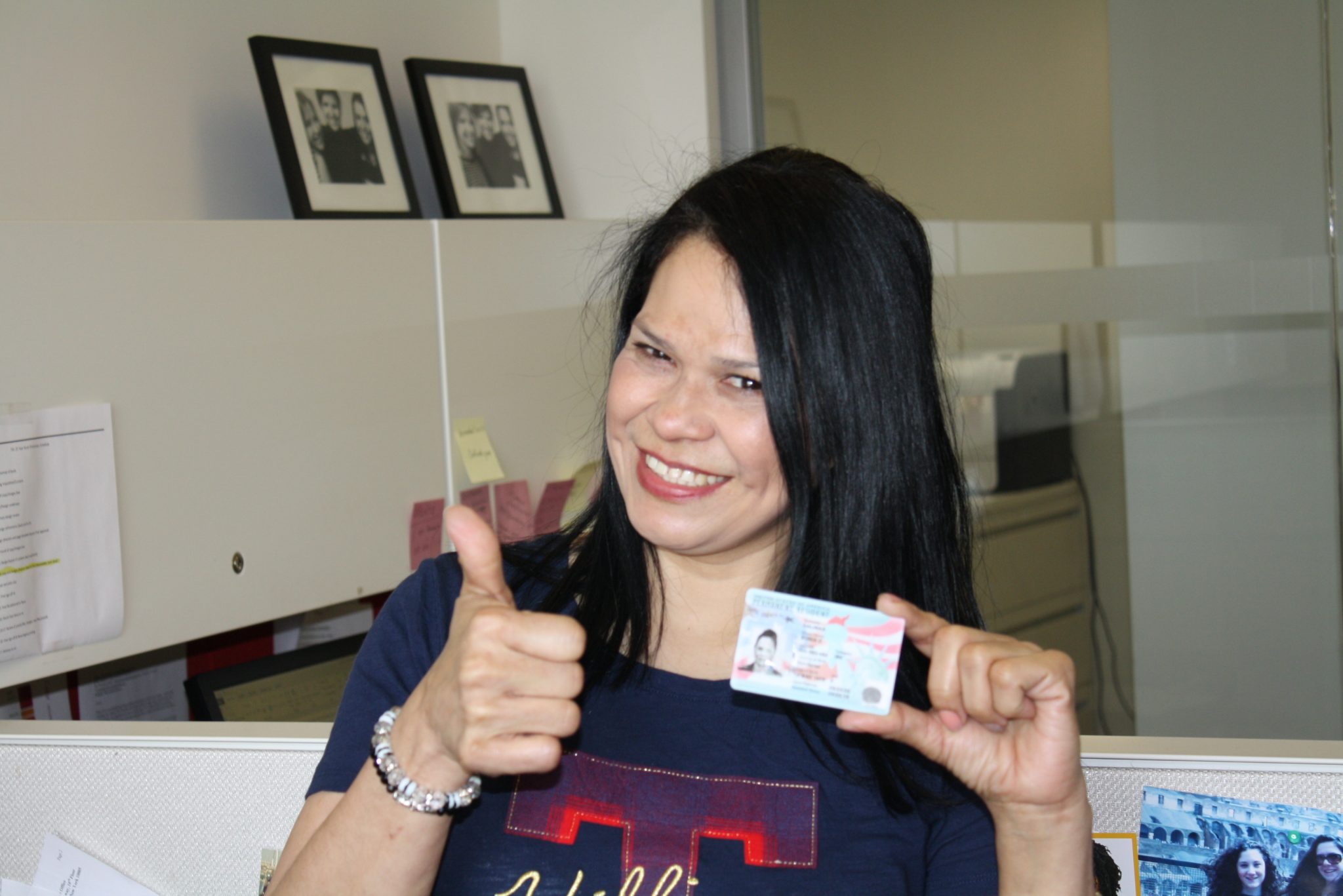 Andrea's Justice
Honduran immigrant abused by US spouse
Andrea* came to the US in 2005 from Honduras.  She met her spouse, a US Citizen, in 2012 and fell in love. They were married in 2013.  Five months into their marriage, Andrea found out that he was addicted to cocaine. He became jealous and possessive of her and he also became violent.
Andrea's spouse would destroy her personal belongings, grab her, push her and threaten her with deportation. He even refused to allow her to have contact with her family. Andrea's spouse had originally sponsored her for immigration status, but then withdrew the request (he had already sponsored her two children in Honduras and they were able to enter the US with immigrant visas.)
Andrea was so terrified of his threats to have her deported that she did not report his menacing behavior to the authorities. It was only when her children called the police after an incident in which he destroyed her belongings, pushed and grabbed her causing visible injuries, that a criminal case was initiated as a result of that report. Her spouse filed for divorce against her.
Andrea seeks justice
Andrea found Her Justice through the Bronx Family Justice Center. She had asked for an order of protection against her spouse in the Bronx Family Court and was seeking legal assistance. Her spouse counter-petitioned against her, alleging that she slapped him and caused her own injuries by punching herself in the face.
Her Justice represented Andrea in her immigration case and family court case through volunteer interns supervised by staff attorneys.
With her newfound legal status, Andrea can breathe freely again
Andrea's legal team was able to get the order of protection against her dismissed, as had her abuser prevailed in court by alleging that she attacked him, it would have been impossible for her to obtain legal immigration status.  Her divorce was finalized in early 2018 and she received her lawful permanent resident card ("green card") in June of 2018.
Now Andrea is able to envision a stable, safe life ahead with her two children.
*Name changed to protect client privacy