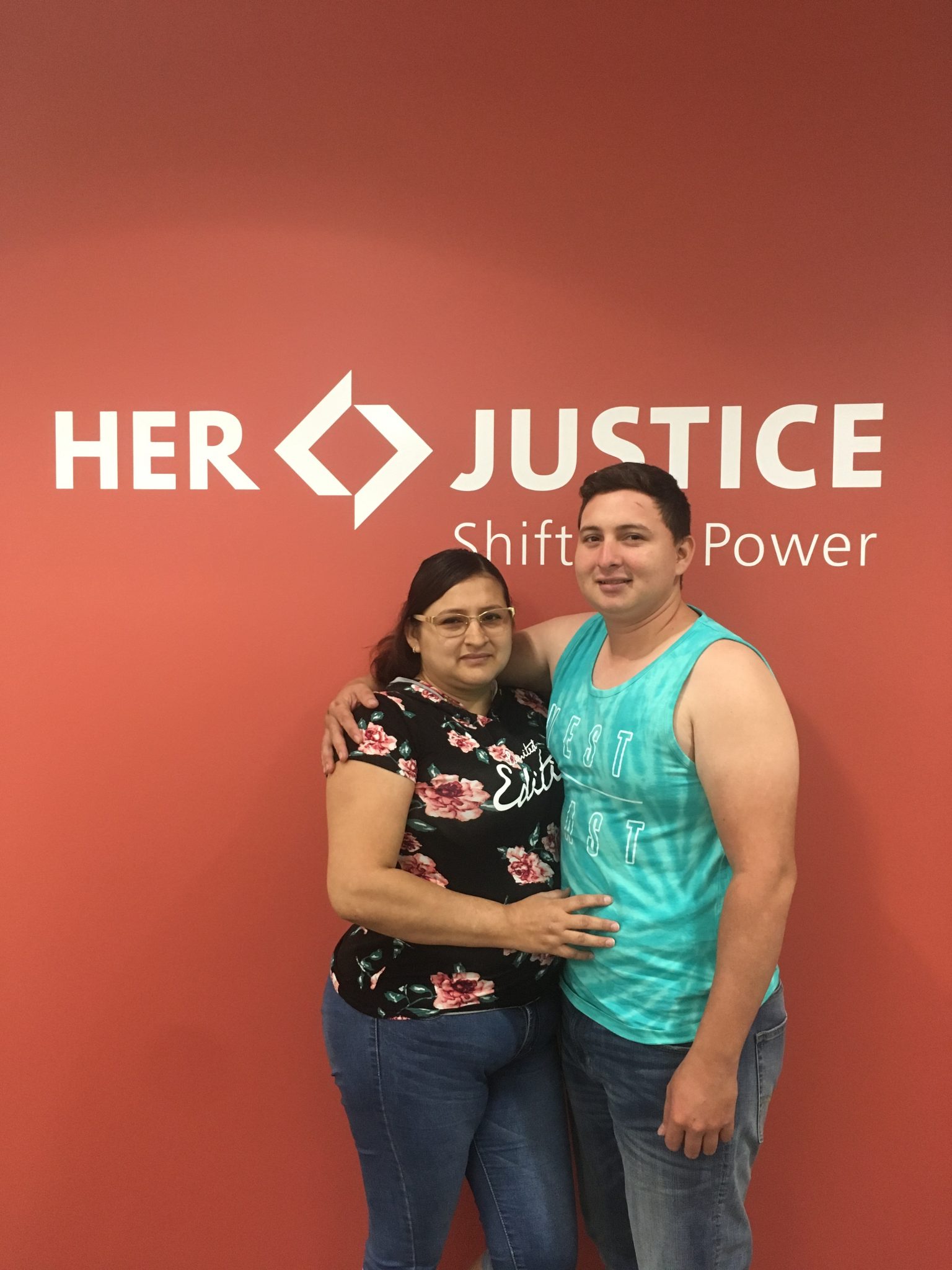 Daniela's Justice
Abused mom reunites with sons after 15 years
Originally from Ecuador, Daniela* was abused by three partners in three different countries. She escaped abuse in Ecuador to flee to Venezuela, only to be abused by a second partner who held her captive as a sex slave for two to three years. Her third son was born in that home with severe disabilities, attributed to the abuse. Daniela finally managed to get away and return to Ecuador for her other sons. But to escape her abuser there, she left for the US unable to pay the smuggler for her sons as well, leaving them behind in Ecuador. One son, Santiago, entered the US as an unauthorized immigrant several years later to live with his mom.
Once in the US, Daniela again found herself in an abusive relationship with a man who broke into her apartment on Christmas Eve and cleared it out, traumatizing her young son. He offered to return her possessions if she agreed to get back together with him. She refused, and when he threatened to kill her and tried breaking into her home a second time while she was there, Daniela called the police and had him arrested.
Her Justice obtains a U Visa for Daniela and her three sons
Daniela needed to stabilize her life and find a way for her other sons to join her in the US. She found Her Justice through a Family Justice Center in Queens. After a three and a half year immigration process, Her Justice was able to obtain a U Visa for both Daniela and her three sons, as she had cooperated in the persecution of her abuser. Her Justice also obtained a waiver for Santiago so he could benefit from his mom's U Visa even though he had entered the US without authorization.
The main challenge to bringing the other two sons to the US under the U Visa was ensuring they had legitimate visas to secure entry, giving them the required legal status as they waited out the U Visa process. This was difficult as one of her sons, Andres, who had severe developmental delays and could not communicate, was actually born elsewhere than stated by his birth certificate. It was feared that detail would block his entry. However, Her Justice was able to successfully apply for the entry visas and the boys eventually arrived together in the US.
Reunited after 15 years
On May 2, 2018, Daniela greeted her two sons for the first time in 15 years! Once the family accrues three years in the US with U visas, they will all be able to pursue permanent residence status. Her Justice will help with those steps as well.
An ecstatic Daniela declared that seeing her boys after 15 years "was the best Mother's Day gift she could ever hope for!"
*Name changed to protect client privacy