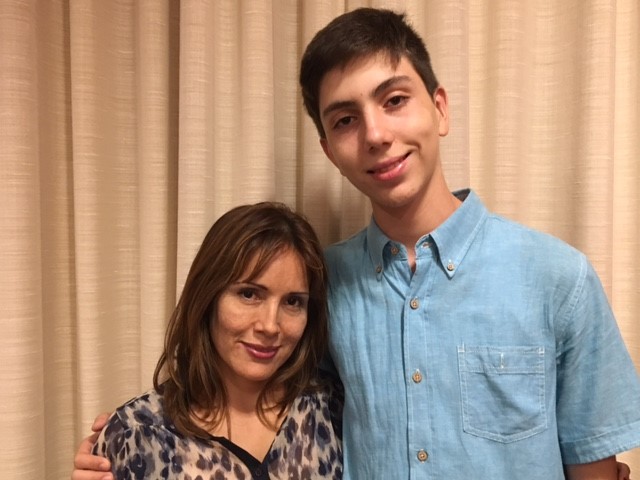 Julia's Justice
Julia's marriage turns sour and she fears for the well-being of her son
Julia,* a Peruvian citizen with one son from a former marriage, met her husband Geoffrey, a US citizen to whom she was introduced by a friend, while in the US on an overstayed visa in 2011.  Her son, aged 13 at the time, had joined her in the US on a tourist visa in 2008.  Although Geoffrey lived in Virginia and Julia in New York, Geoffrey made the long drive north every other weekend to see Julia.  He developed a close relationship with Julia's son – the three vacationed together and Julia's son began calling Geoffrey "dad."  Geoffrey and his brother went to Peru to meet Julia's family before their marriage in 2013.
Soon after they married, Geoffrey applied to begin the process to gain residency in the United States for Julia and her son.   Because Geoffrey and Julia were married for less than two years at the time, Julia and her son received only temporary, conditional permanent resident status.
Over the next couple of years, Julia and Geoffrey's relationship turned, with Geoffrey growing hostile, paranoid, and abusive.  In a particularly violent incident, Geoffrey barged into Julia's son's bedroom yelling at him and started shaking him by his chest.  This incident was so scary for Julia and her son that the two temporarily moved out of the marital apartment.  After some time and perceived change, Julia and her son moved back in with Geoffrey.  Julia and Geoffrey tried to repair their marriage through counseling.  But the abuse continued and even escalated, with Geoffrey threatening to take Julia's son away from her and to report her to immigration authorities.  The breaking point came when Geoffrey punched Julia in the face.  Julia knew she could not stay in this abusive situation any longer and called the police.
Latham & Watkins gains protection and legal status for Julia and son
Her Justice connected Julia with a team of attorneys from Latham & Watkins LLP.  They first needed to deal with Julia's safety concerns and free her from her abusive husband and unsafe living conditions for her son, before helping her gain a more stable legal status in the US to which she was entitled under the Violence Against Women Act.  An order of protection was served against her husband, who later served Julia with divorce papers.  Her Justice helped Julia respond to the divorce request and advised her on next steps.  Julia also sought spousal support, but was unsuccessful as Geoffrey's residence was unknown.   Then, the Latham & Watkins LLP team helped Julia and her son to file a Battered Spouse Waiver to have the petitions removed from their conditional resident statuses.
Throughout this very traumatic process, Julia became depressed.   Julia was extremely concerned about her son, especially since he told her he wanted to quit school to help support the household.  Julia and her son began counseling to help them heal from the abuse they had both experienced.
Julia and son now have a pathway to citizenship
The team at Latham & Watkins LLP helped Julia and her son to start a new chapter in their lives by obtaining green cards for them both.  Julia and her son now have the right to stay in the US for at least the next ten years, authorization to work, the ability to travel internationally, and a pathway towards citizenship.  Julia and her son, who is excited about attending college, have made great strides to rebuild their lives and are now living happily and safely as legal permanent residents of the United States.
We can't stop to be thankful to Her Justice and our legal team to have supported us and helped us find the light at the end of the tunnel to be able to start our lives over without fears. – Julia
*Not her real name to protect her privacy