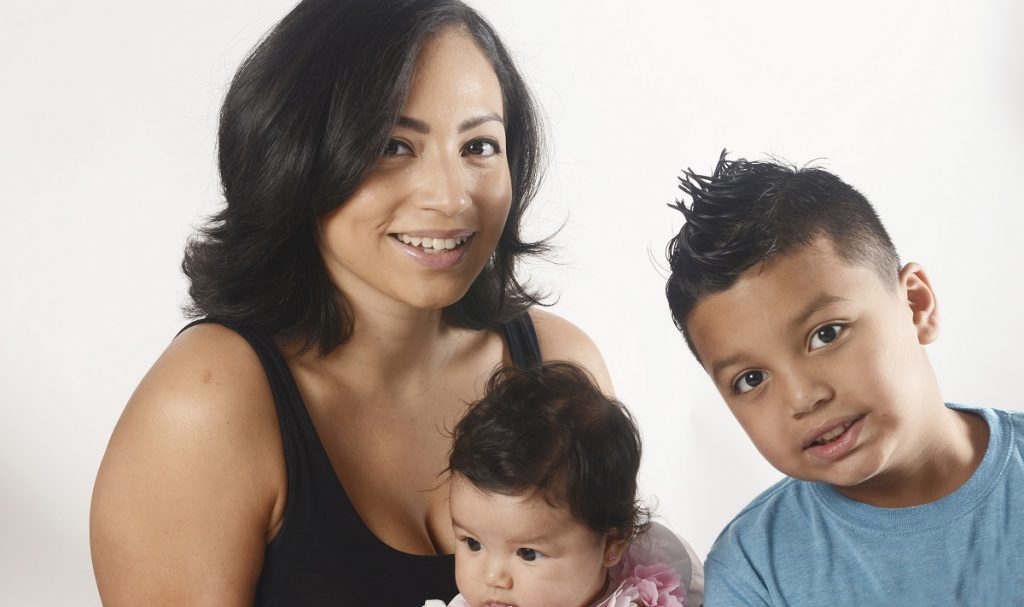 Keisha's Justice
Her Justice helps Brooklyn mother and son find safety and a new beginning
Keisha*, a 25-year-old Brooklyn resident and the unmarried mother of a one-year-old son, contacted Her Justice at the New York City Family Justice Center in Brooklyn for assistance on her custody/visitation matter.
A short time after Keisha and James* started dating, Keisha became pregnant. James moved in with Keisha shortly thereafter, and they lived together for nine months. Throughout that time, James was controlling, often objecting to her relationships with friends and family, frequently drank too much and argued with her publicly. Shortly after their son was born, they ended their relationship.
After James moved out of Keisha's apartment, he petitioned for custody/visitation in Kings County Family Court. He was represented by counsel but Keisha was unrepresented, and she agreed to a court order providing for joint legal custody, awarding her physical custody and giving James liberal visitation—alternate weekends, a split holiday schedule and a full month in the summers.
Although Keisha held a master's degree in Arts Management, she was unable to find permanent work in her field despite continued attempts to do so. By working long hours six to seven days per week, through placements by a temporary agency, Keisha provided and cared for her son almost single-handedly since James' part-time employment afforded her only $75 a week in child support. It quickly became clear to Keisha that the custody and visitation arrangement she had agreed to was unworkable.
James was consistently late picking up the child for visits, and often did not keep his scheduled visits at all, without any notification to Keisha in advance. When James threatened to punch Keisha in the face and hire someone to beat her up, and called the child's day care provider, angrily demanding that he be allowed to visit the child immediately, Keisha obtained a temporary order of protection which he subsequently violated.
Fearing for her safety and that of her son, and unable to communicate with James effectively on matters relating to their son, Keisha sought the help of Her Justice in changing James' visitation rights and obtaining the right to relocate so that she and her son could live safely.

Her Justice assigned the case to the extern from Willkie Farr & Gallagher LLP working full-time in our offices. Following the extern's advice, Keisha kept a log of James' missed visits with their son and collected police reports documenting these failures from the precinct where the exchanges were to take place. Her counsel presented this evidence to the judge who warned James that, if he continued not to exercise his visitation rights responsibly, those rights would be suspended.
When James failed to appear for his next scheduled visit, the extern filed an extensive order to show cause the following business day, seeking the court's permission for Keisha to relocate with her son to Raleigh, North Carolina, where her father lives and where she had been offered a job in her field of study, and termination of James' visitation rights in New York.
The extern's strong documentation of James' record of unreliable parenting, and her skillful oral advocacy regarding the benefits for the child of relocating to Raleigh where he would be safe and nurtured in a stable home, persuaded the court to approve Keisha's relocation.
James' visitation rights have been reduced to three visits (one of which must be in North Carolina) totaling nine days per year. Keisha and her son are now living safely in Raleigh, with the support of her father and siblings and an extended family. She is working full-time at a college near her home and able to provide for her son.
Keisha is overjoyed with the outcome and expressed her appreciation to the Willkie extern saying "I truly believe that Her Justice was a gift from God, to meet wonderful angels who are equipped for getting results of righteous justice. I am elated."
Learn about litigation externships at Her Justice
*Names have been changed to protect client confidentiality.
Learn more about the people Her Justice serve