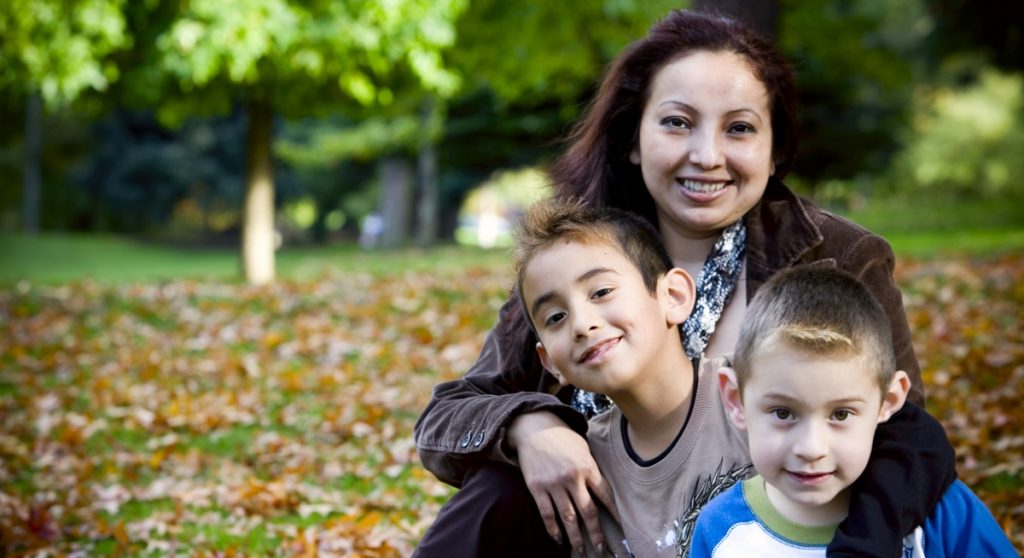 Marta's Justice
A Brooklyn family leaves violence behind, thanks to Her Justice
Marta*, a 29-year-old, undocumented woman from Mexico, was referred to Her Justice by the King's County District Attorney's office through the Brooklyn Family Justice Center. She and her two children had been subjected to years of physical and verbal abuse by her former partner and the father of her children, Jose. Jose has been a member of a gang since he was 15 years old and he threatened to harm Marta's family if she disclosed the abuse. 
Jose started physically abusing Marta, at least once a month when she became pregnant with her second child. He hit Marta in the face, threw her on the floor and kicked her in the stomach, screaming that he was not the father of the baby. The children were not only witnesses to this abuse but victims themselves. When Marta's three-year-old daughter did not want to eat her dinner, Jose grabbed her by the belt of her pants and hit her. He was also very possessive, not allowing anyone to visit Marta in their home and accusing her of cheating on him. The abuse worsened when he was drinking or using drugs.
The beatings continued and, when Marta became pregnant again, Jose threw Marta against a piece of furniture and, when she started bleeding and later came down with a fever, he refused to take her to the hospital and ordered her to do the laundry. The violence continued to escalate and, shortly thereafter, Jose forced Marta out of the house with the children, without any of their clothes or other belongings, and he threw Marta down a flight of stairs. Marta was hospitalized for two weeks.
When Marta contacted Her Justice she was ill, fearful for her safety and the safety and psychological wellbeing of her children, and afraid of being deported to Mexico and separated from her children who are United States citizens. In addition to the injuries she suffered at the hands of Jose, Marta has serious heart and thyroid conditions that require continual medical treatment which she could not afford. Her lack of immigration status made her ineligible for Medicaid, so she was not able to obtain proper medical care.
Her Justice assigned Marta's family law matters to the Fried Frank extern working full-time in our offices and recruited pro bono attorneys from Proskauer Rose LLP to represent her on her immigration matters. The Fried Frank secured her a two-year order of protection and sole legal and physical custody of her children. Marta's attorneys at Proskauer filed her petition for U Nonimmigrant status based on her cooperation with the district attorney's prosecution of her husband. Although her petition has not yet been granted, she is now eligible to receive New York State funded Medicaid benefits. Once her petition is granted, Marta will be able to live and work in the United States without fear of deportation or separation from her children.
Learn about volunteering with Her Justice
*Names have been changed to protect client confidentiality.
Are you eligible for help from Her Justice