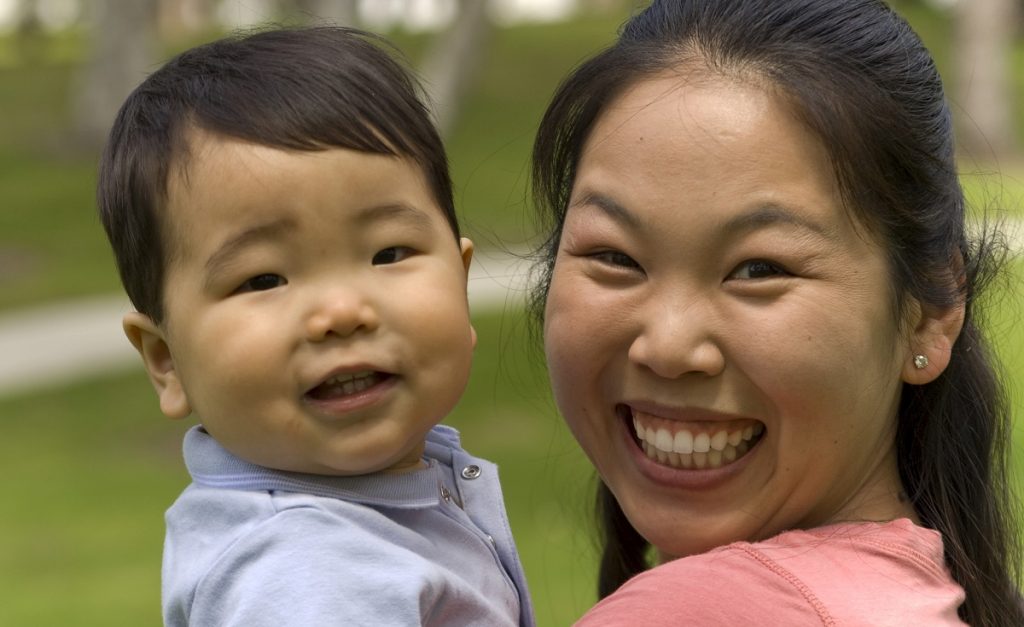 Min-ji's Justice
Her Justice helps Korean domestic violence survivor obtain legal residency
Min-ji* came to the United States from Korea to visit in the fall of 2011. During her visit, she was in a terrible car accident and suffered serious injuries. She met Ye-jun while recovering from her injuries.
Ye-jun was a taxi driver and he drove Min-ji to and from the hospital every day to receive treatments. Min-ji only spoke Korean, and didn't know anyone in New York, so her daily interactions with Ye-jun, who was also Korean, were the highlight of her day. He was kind and cared for her during her recovery and, as they spent more time together, Min-ji realized they had a lot in common and the relationship flourished.
Min-ji met all of Ye-jun's friends and family and developed a great relationship with Ye-jun's young son from his previous marriage. They were both Christian and started going to church together on the weekends. After a blissful month of courtship, the couple decided to get married. Although they hadn't been dating for long, neither of them were young and Min-ji felt that Ye-jun truly understood her and she loved him.
The first year of their marriage was happy. Min-ji continued treatment for the injuries from the car accident and rested at home most of the time. Ye-jun would stay home and take care of her whenever he was not working. On the weekends, they would barbeque, go hiking and hang out with friends and family. They traveled together to Canada in 2012.
Their happy life together changed in early 2013 when Ye-jun started having financial issues. He had amassed $20,000 in debt and started to ask Min-ji for money on a daily basis. If she refused, he verbally abused her calling her worthless and stupid. Ye-jun started going out drinking on a regular basis and coming home late at night. When Min-ji asked where he had gone, he would scream at her, smash plates on the floor and forcefully shake her. Ye-jun also began to sexually abuse Min-ji, forcing her to engage in sexual relations.
The first incident of significant physical violence occurred in the spring of 2013 when Ye-jun hit Min-ji in the face causing her nose to bleed. Although she was frightened, she did not call the police or tell anyone about what was happening. Min-ji still loved Ye-jun and hoped things would get back to normal if she worked harder to please him.
Unfortunately, the violence continued. In January 2014, a drunken Ye-jun physically and verbally abused Min-ji so violently that, fearing for her life, she finally called the police. Due to the language barrier, she was not able to communicate her fears to the police.
As soon as they left, Ye-jun punched Min-ji in the face, causing her to bleed from the mouth. She called the police for the second time, but was again not able to explain the abuse to the police.
Shortly after the incident, Min-ji reached out to the Korean American Family Service Centerfor counseling and assistance. She was advised to visit the local police precinct, seek out an officer who spoke Korean and tell the complete story of her abuse. Once she was able to explain her situation in Korean, Ye-jun was arrested and Min-ji received an order of protection from the Queens Criminal Court.
Min-ji was referred to Her Justice by the Korean American Family Service Center for legal assistance. A team of volunteer attorneys recruited by Her Justice represented Min-ji in her immigration petition under the Violence Against Women Act and she recently received her permanent residency.
Her Justice assisted Min-ji in obtaining a divorce.
*Names have been changed to protect client confidentiality.
Are you eligible for help from Her Justice