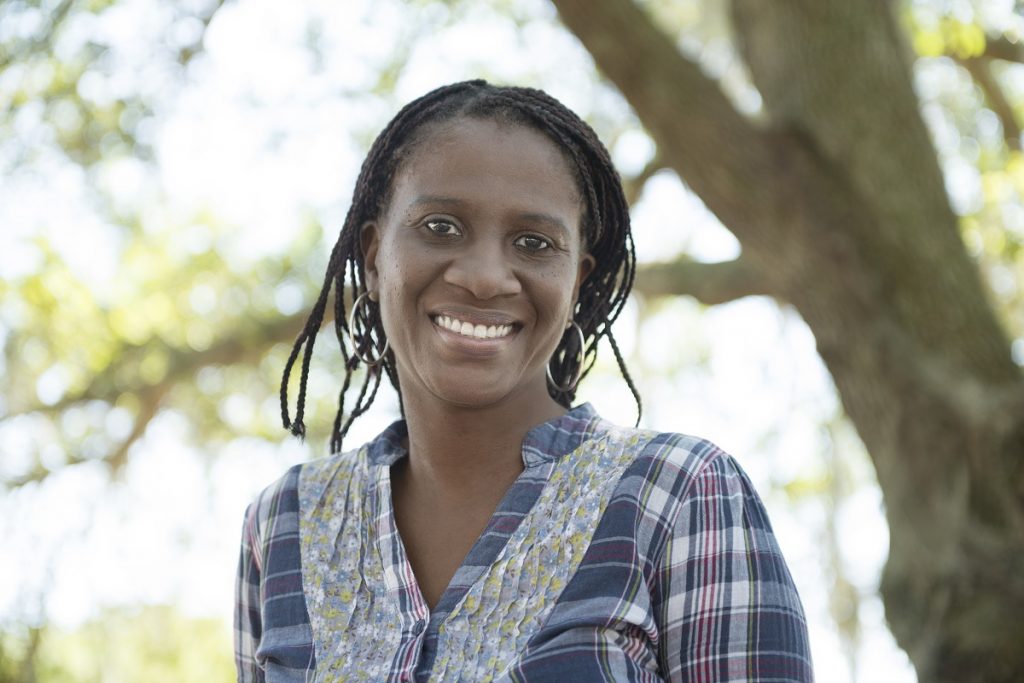 Natalie's Justice
Her Justice extern from Akin Gump secures freedom and financial security for an abused mother and her daughter
When Natalie* met Dominick*, she lived in Jamaica and he lived in the United States, though he was a native of Guyana and maintained a house there. A year later he brought Natalie to Guyana, expressing his intention to build a life there with her. For the next seven years, Natalie lived in Dominick's house in Guyana and he lived in the U.S., visiting her a few weeks each year. Eventually, Natalie and her daughter from a previous relationship joined Dominick in the U.S. and they were married.
Soon thereafter, Dominick began abusing Natalie, physically, financially, mentally and emotionally. Abusers often make conflicting demands on their victims to maintain power in a relationship and to force their spouses into dependence. In an attempt to assert his dominance, Dominick controlled and limited Natalie's life as much as he could. He was physically abusive, raped her and alternated between threatening to kill Natalie if she stayed, and threatening to kill her if she left. Dominick often destroyed her personal belongings, ensuring Natalie's continued financial dependency on him. Her situation was further complicated by the fact that her continued residency in the U.S. was conditional on her marriage to Dominick. Natalie lived day-to-day in fear for her life, with no clear choice to ensure her safety and the safety of her daughter.
After one particularly violent episode when Dominick assaulted Natalie and threatened to kill her, she and her daughter fled from their home. When Natalie came to the Queens Family Justice Center and found Her Justice, she had been served with divorce papers and needed assistance defending against her husband's divorce petition.
For two years her lawyer fought tenaciously for Natalie's rights

Her Justice assigned her divorce case to an attorney from Akin Gump Strauss Hauer & Feld LLP working full-time at Her Justice. For the next two years her lawyer fought tenaciously for Natalie's rights, continuing to represent Natalie through the complicated divorce proceedings even after her externship at Her Justice ended and she returned to work at her law firm. Natalie's attorney also prepared and filed her petition for a Battered Spouse Waiver under the federal Violence Against Women Act to obtain legal residency for Natalie, independent of her husband.
Dominick and his lawyers were adversarial at every turn but Natalie and her lawyer prevailed. After two years of fighting her abuser in court and struggling through the lengthy immigration process, Natalie obtained a divorce, including awards of spousal maintenance and equitable distribution of her share of their residence totaling over $8,000, and an order of protection against Dominick.
In addition, Natalie is now a citizen of the United States with the right to live and work in the U.S. and Her Justice is in the process of applying for citizenship for her daughter.
Natalie has earned her driver's license, takes classes in nursing, and is currently pursuing her high school diploma. She lives with restored hope and confidence for her own future and that of her daughter, without the crippling insecurity and fear she once faced.
Learn about litigation externships at Her Justice
*Names have been changed to protect client confidentiality.
Are you eligible for help from Her Justice