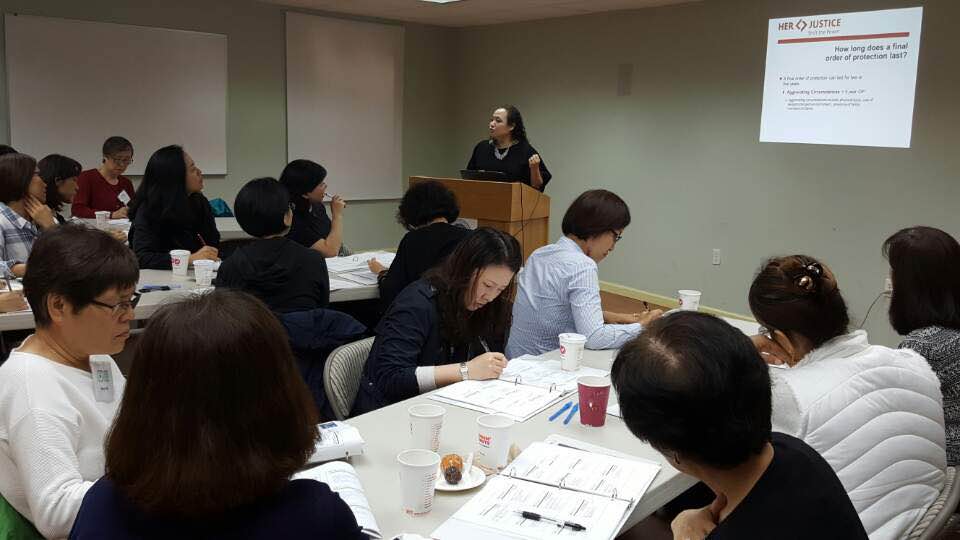 Legal reference guides in English and Spanish
The Basics Series contains easy-to-understand booklets that you can use as a guide when you need to appear in Family or Supreme Court without an attorney, of which five English editions, three of which have been translated into Spanish and one into Korean, are updated below (more translations to come).  The booklets cover a wide range of family law and divorce issues. They are designed to help you take the first steps to obtain important legal protections for you and your family.
The selection of Basics Series updated below gives straight-forward answers to common questions about divorce, spousal support, orders of protection, child custody and visitation, child support and paternity.
Reading the booklets that apply to your case will help you understand the legal steps involved in your case and help you make informed decisions. The Basics Series booklets give clear definitions of legal terms, they explain what information the judge will need in order to make a decision in your case and what to expect when you go to court.
Getting Child Support (Spanish)
Getting Spousal Support (Spanish)
Getting an Order of Protection
Please check back here for new editions, more Spanish versions and Korean translations.