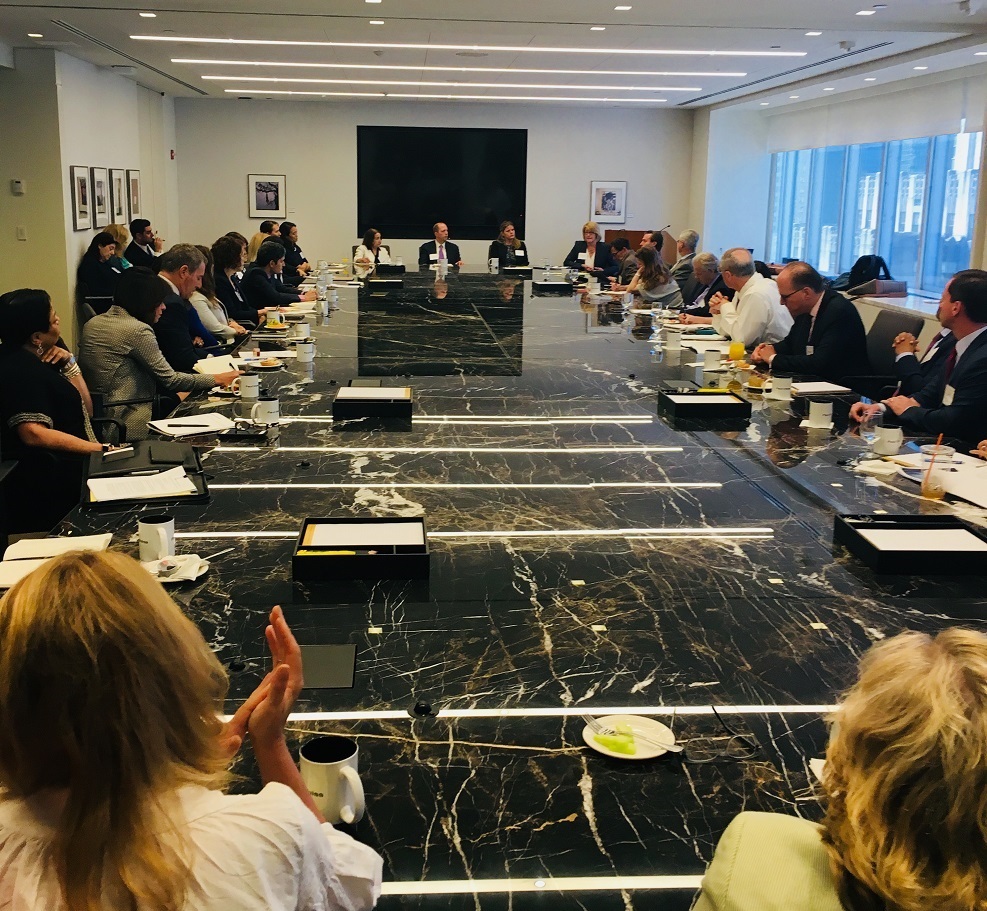 The Real World Implications of #MeToo – Transforming the Legal Ecosystem Series Part VIII
On Wednesday, October 2, 2019, Viacom hosted the eighth roundtable discussion in the series "The Real-World Implications of #MeToo-Transforming the Legal Ecosystem" organized by FiscalNote, Her Justice and Thomson Reuters.
This was one of the most powerful discussions to date and brought together corporate executives and senior attorneys from New York City and across the country to engage in an off-the-record, real-world conversation about how #MeToo issues affect the corporate environment. Read takeaways from the discussion here.
Click here to return to the media section