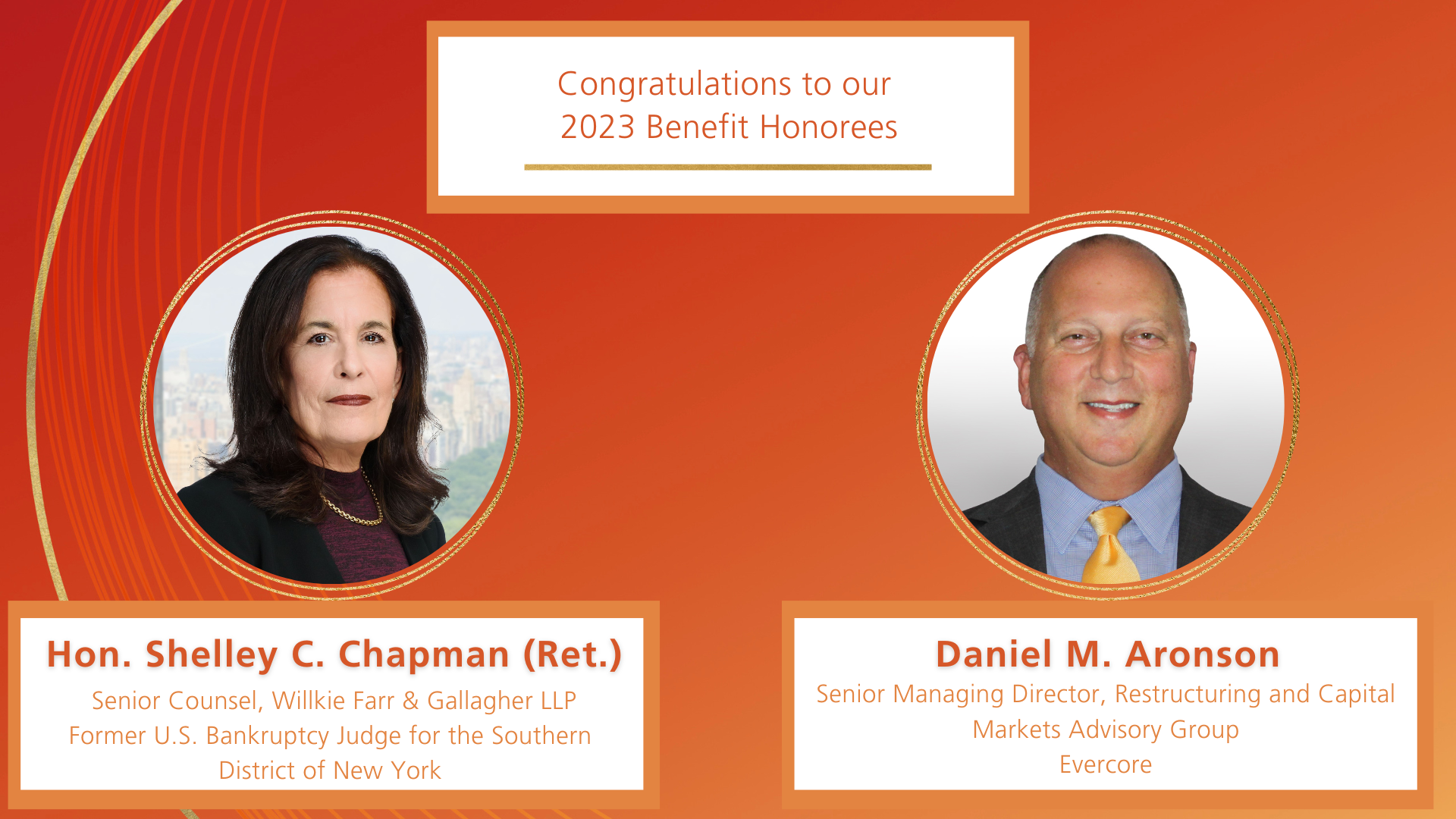 Hon. Shelley C. Chapman (Ret.)
A widely recognized leader of the bankruptcy bar, Hon. Shelley C. Chapman (Ret.) is senior counsel in the Business Reorganization & Restructuring Department of Willkie Farr & Gallagher LLP. Judge Chapman rejoined Willkie in 2022, after serving as U.S. Bankruptcy Judge for the Southern District of New York for 12 years. Prior to her appointment to the bench, she was a partner at the firm.
Judge Chapman has had a profound impact as a trailblazing attorney, jurist, and mentor. Her achievements include advising parties in major corporate restructurings, overseeing an array of landmark bankruptcy cases, and guiding generations of judges, attorneys, and students. She oversaw the chapter 11 case of Lehman Brothers Holdings—the largest U.S. bankruptcy case in history—and is currently lead mediator in the Puerto Rico Electric Power Authority's Title III case arising from the Commonwealth of Puerto Rico's historic bankruptcy proceeding.
She is a Conferee of the National Bankruptcy Conference, a Fellow of the American College of Bankruptcy, and a member of the Board of Directors of the International Insolvency Institute. She served on the Executive Committee of the UJA-Federation of New York's Bankruptcy and Reorganization Group and on the Advisory Board of the ABI New York City Bankruptcy Conference. From 2015-2020, at the request of Chief Justice John Roberts, she served as the Chair of the Federal Judicial Center's Bankruptcy Judge Education Advisory Committee, and continues to act as a mentor judge for the Federal Judicial Center's Orientation Program for Newly Appointed Bankruptcy Judges. She is also a member of the FDIC's Systemic Resolution Advisory Committee. Judge Chapman served on the Board of Directors of Her Justice from 2001 through 2007, serving as Board Chair from 2004 to 2007, where she oversaw a broad expansion of the organization's services throughout New York City. She currently serves on the Her Justice Senior Leadership Council. 
Judge Chapman has been a mentor and supporter of women and girls in New York City throughout her long career. She has two daughters who are excelling in their own careers, carrying forward her sense of leadership and commitment to public service and professional excellence. 
.
Daniel M. Aronson
Daniel M. Aronson, whose outstanding record of accomplishment in investment banking and strong philanthropic engagement, inspires us all. Dan is a Senior Managing Director of Evercore's Restructuring and Debt Advisory Group. During his 35+ year career, he has been involved at the highest levels in the most challenging financial advisory assignments across several industries both nationally and internationally. Dan was the founder of Evercore's Chicago Office in 2015. During his tenure at Evercore, he has been instrumental in building Evercore's Restructuring and Debt Advisory Group into the fabulous organization it is today.
Dan is a Fellow of the American College of Bankruptcy, an honorary association of bankruptcy judges, lawyers, and restructuring specialists, whose members are admitted based on achievements in the profession and the community. He has been a guest lecturer at UPenn, Wharton, Northwestern University, Kellogg, University of Chicago, and Booth among others.
He and his wife, Julie, have two children, Miles (23) and Skylar (20). Dan and his family, through their charitable trust, support many charitable organizations with a specific focus on women's rights, autism services, and animals. Dan has been a long-time supporter and friend of Her Justice, and has served on the Her Justice 2021 and 2022 Benefit Honorary Co-Chair Committees.
.