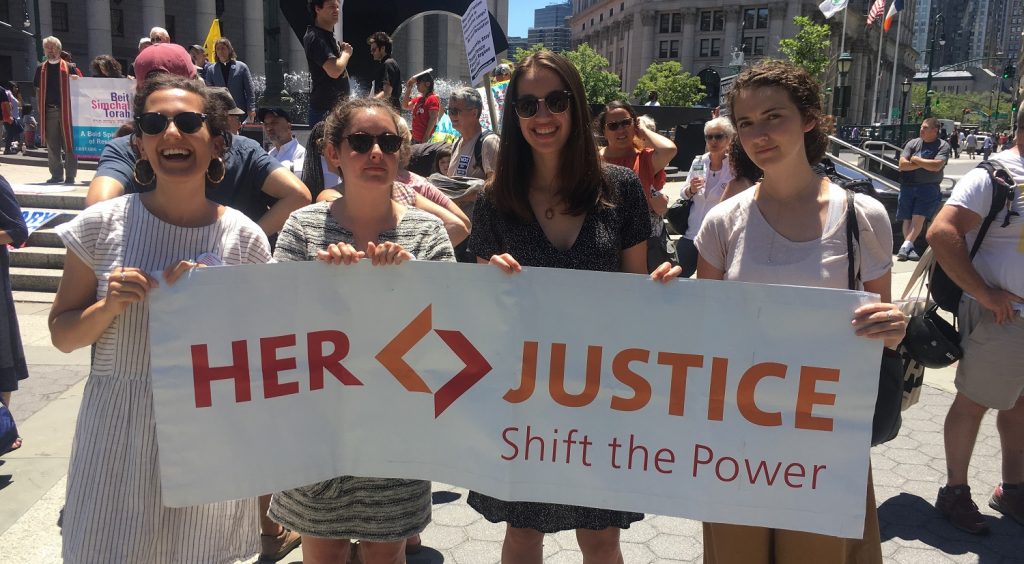 Financial and tax information
Your gift is tax deductible
Her Justice is a 501(c)(3) tax-exempt organization. Your gift is eligible as a tax deduction.
Our federal tax identification number: 13-3688519
 Financial and Tax information
IRS Form 990 – Nonprofit tax return
You also may obtain Form 990 and Form CHAR500 by sending a written request to:
New York State Department of State
Office of Charities Registration
Albany, NY 12231
Questions?
If you would like additional information about donating to Her Justice, please email development@herjustice.org or call 646.442.1181.