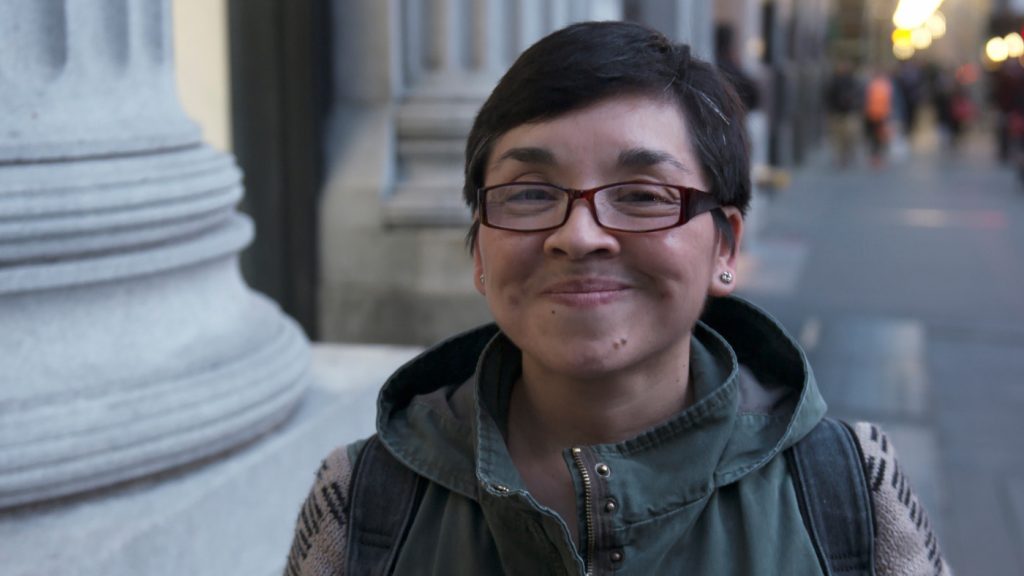 Other ways to give
There are many ways to support Her Justice
Donate Online or by Check
Making a gift online is safe and easy – click here to donate now.
If you prefer to make a gift by check, please make payable to Her Justice and mail to:
Her Justice
100 Broadway, 10th Floor
New York, NY 10005
Attn: Director of Development
Donate Stock
Donations of appreciated stock or other securities benefit Her Justice the same way as a cash gift would—and as the donor, you may benefit as well.
Giving a gift of publicly traded stock that has increased in value and that you have owned for more than one year may provide better tax benefits than giving cash. Your charitable income tax deduction is equal to the fair market value of the stock, and you avoid paying capital gains tax on appreciated stock. You may also save on brokerage fees by transferring ownership rather than selling the stock.
Your broker can assist you in making a gift of stock via a direct transfer to Her Justice:
Brokerage House: Morgan Stanley
Contact: Benjamin.Anthony. DeAngelis@MorganStanley.com or 212-643-5899
Account Name: Her Justice Inc.
Account Number: 398-124688
DTC Number: 0015
Reference: Donor Name (Including this information will ensure the gift is properly credited and acknowledged.)
For more information about stock transfers, please contact development@herjustice.org or call 646-442-1170.
Give from your Donor Advised Fund
A donor advised fund is a type of giving program administered by a third party that allows donors to give cash, stock and other assets to receive an immediate tax deduction, and grant specified amounts to the charities of their choice at a later time.
Once you've established a donor advised fund, you may recommend grants to qualified charities such as Her Justice. To learn more about making a gift to Her Justice using a donor advised fund, please contact development@herjustice.org.
Planned Giving
Planned giving allows a donor to leave a legacy that reflects your values. If you believe that the law is a powerful tool that should be available to NYC women and children living in poverty, please consider including Her Justice in your estate plans.
Your planned gift – including a bequest or designation of Her Justice as beneficiary of a qualifying life insurance policy or retirement account — can help Her Justice shift the power to the City's most vulnerable women and children, while also providing financial benefits to you and your family.
The following is simple language one might use for a bequest: "I hereby give to Her Justice, located at 100 Broadway, 10th floor, New York, NY 10005, [cash amount, percentage of net estate or description of property] to be used for its general purposes."
For additional information, please contact Emily Mead, Director of Development: emead@herjustice.org or 646-442-1170.
Shop to benefit Her Justice
When shopping on Amazon, remember to use AmazonSmile!
Once you've designated Her Justice as your charity of choice, a portion of your purchases will be donated to us – at no cost to you!

Matching Gifts and Workplace Giving
Matching Gifts and Volunteer Grants
Many employers offer matching gift programs and volunteer/service grants, which can magnify the impact of your support.
Visit your company intranet or contact your human resources department to learn whether your company offers these or other incentives for employee engagement.
Workplace Giving
Government employees may direct donations to Her Justice through:
Combined Federal Campaign (CFC #88206) for Federal employees and members of the U.S. military
New York State Employees Federated Appeal (SEFA #51-00293) for New York State employees
New York Combined Municipal Campaign (NYCGives #2122) for New York City employees
The CUNY Campaign for Voluntary Charitable Giving (CUNY #13589) for employees of the City University of New York
Attend an Event
Her Justice hosts events throughout the year to raise awareness of the issues faced by our clients, introduce concerned New Yorkers to our work, and raise funds.
You can support Her Justice by joining us for social or professional networking events, athletic activities, informative discussions, or special tours to see our work in action.
Click here to learn more about upcoming events, or contact development@herjustice.org.
Partnership Opportunities
Corporate Partners are law firms and corporations that provide critical general operating support to Her Justice.
Each Corporate Partner makes an annual, non-event-related contribution of $15,000 or more. A partner or other senior executive serves as the Corporate Partner's representative to Her Justice and helps to broaden awareness of our work, encourage volunteer engagement and secure other forms of in-kind and financial support.
Find out more about partnering with Her Justice
Questions?
Her Justice is a 501(c)(3) tax-exempt organization. Our federal tax ID is 13-3688519.
If you would like additional information about donating to Her Justice, please email development@herjustice.org or call 646.442.1181.