Annual Reports
2017 Annual Report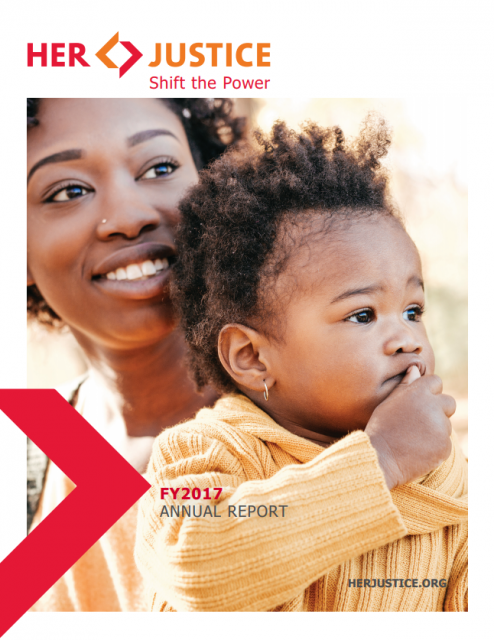 In 2017, 3,466 women living in poverty and their 4,435 children received legal help thanks to Her Justice and all of you! Our 12 Her Justice attorneys mentored and trained 1,585 legal volunteers to provide full representation in a court of law for more than half of our clients – an incredible return thanks to our "pro bono first" model.
This donated legal work represented a value of more than $38 million. Our remaining clients received legal advice and counsel, as well as assistance in preparing court documents from our in-house staff.
Her Justice has seen a number of significant accomplishments in fiscal year 2017, not least of which involved applying our immigration attorneys' expertise to the additional mentoring and community outreach required to serve the increased needs of our City's immigrant population.
Download the pdf version of the 2017 Annual Report
2016 Annual Report
Download the pdf version of the 2016 Annual Report
2015 Annual Report
Download the pdf version of the 2015 Annual Report
2014 Annual Report
Download the pdf version of the 2014 Annual Report
2013 Annual Report
Download the pdf version of the 2013 Annual Report