Her Justice Reflections
25 Years of Her Justice
January 17, 2018
Her Justice is 25 years old this year!  When we launched in 1993, Sleepless in Seattle was released, Harvard tuition was a mere $23,514.00 a year, there was a siege in Waco, Ruth Bader Ginsberg was appointed to the Supreme Court, and Whitney Houston was topping the charts with 'I Will Always Love You.'
And Cathy Douglass, a partner at Willkie Farr & Gallagher LLP had an idea. While on the board of a domestic violence nonprofit, Cathy helped them launch a legal program. Despite being overwhelmed with demand, the staff attorneys were unable to develop a pro bono component because they couldn't represent their clients and take on the additional task of recruiting, training and supporting volunteer lawyers. That's when the light bulb went off for Cathy.
Read an editorial from Executive Director Amy Barasch here to learn how Cathy's vision grew from one determined ex-firm attorney, to a staff of 34 lawyers and non-lawyers, all pulling together to stand with women living in poverty in New York City.

Reaching out to our Deferred Action for Childhood Arrivals (DACA) clients
November 22, 2017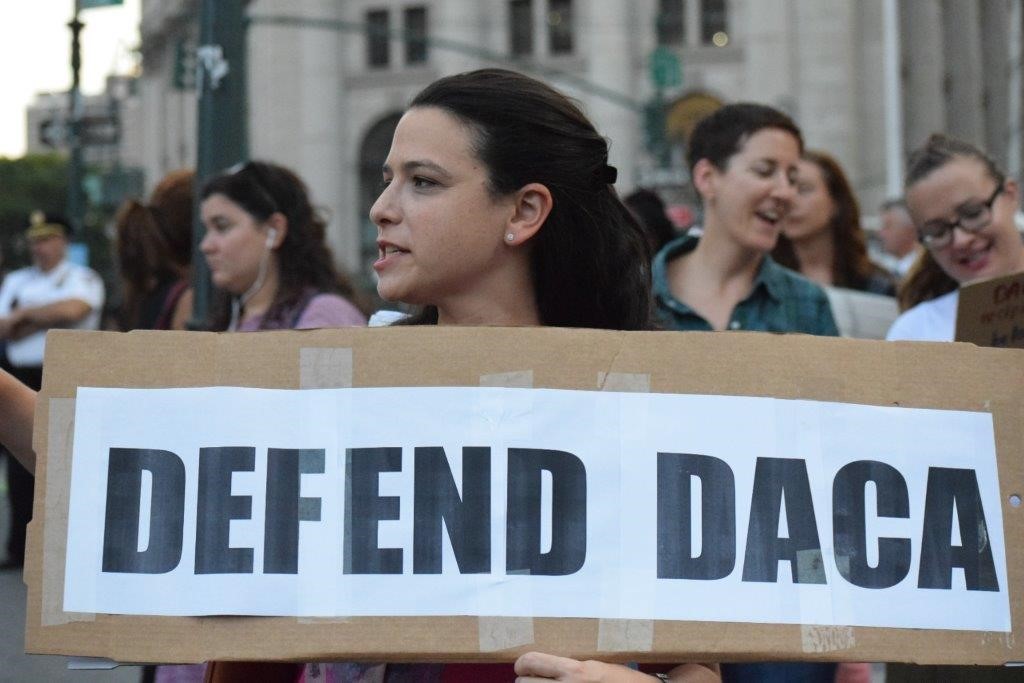 Her Justice continues to work tirelessly to serve our clients in this time of uncertainty.  We believe immigrants are part of the fabric of our country, and we stand with all immigrants present in the United States, whether they are undocumented, DACAmented, or documented.
Most of our immigration clients qualify for relief under the Violence Against Women Act based on being victims of gender-based violence.  We have assisted 22 women with DACA-related matters since President Obama enacted the program in 2012.  These women have made lives for themselves in the United States and are integral to their families and communities.  Our team of lawyers and advocates is reaching out to all of our DACA clients to provide information and resources, and to determine if there is alternative immigration relief for which they qualify.  We are working with our peer agencies and community partners to lend support and coordinate advocacy efforts.  We are always available to our pro bono attorneys to answer their questions about immigration policy.
If you are a Her Justice client who has been directly impacted by the decision to terminate the DACA program, know that you are not alone, and we want to help you in every way that we can.  If you are a Her Justice supporter or volunteer, please continue to visit our website and social media platforms as we continue to announce ways you can help as we head towards the anticipated March 2018 expiration of the DACA program.
Her Justice Statement on the Supreme Court decision in United States v. Texas
June 22, 2016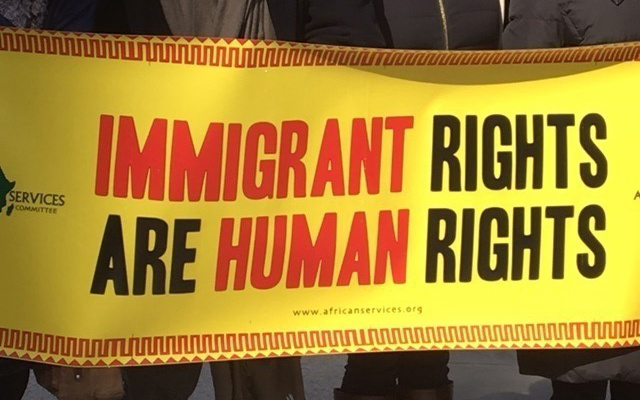 We at Her Justice join with immigrant communities throughout the United States in expressing disappointment at yesterday's Supreme Court decision United States v. Texas on President Obama's expansion of deferred action for immigrant families. Although the decision sets no precedent, the Court blocked a sensible plan that would have offered stability and safety to millions of immigrants and their children in the United States.
Our clients are women who have been subjected to abuse and violence, and are now struggling to provide for their children.  Denying them the ability to work lawfully and achieve stability in their communities exacerbates their trauma and makes them vulnerable to revictimization. We hope that there will be a resource for these determined and hard-working mothers soon," said Her Justice Executive Director Amy Barasch.
The decision does not impact the many individuals who have already been granted deferred action or applicants who qualify for Deferred Action for Childhood Arrivals (DACA), which was not at issue in this case.
While the decision is a blow, it is not the end of the road. Her Justice will continue to support common sense immigration reforms, participate in community activities to protect the rights of immigrants and keep our clients and stakeholders informed of all developments in law and policy. We are committed to working with immigrant families in New York City so that we can all live in safety, stability and dignity.