Why lawyers?
When people go to court and they don't have a lawyer, they come up short ­­­- even when the law has been designed to protect them. 
A full 80% of those who go to family court proceed without a lawyer; that number is even higher in immigration court.  The majority of these out-of-luck litigants are women, and women in court alone learn that the courts are not a place of justice for all.
Without a lawyer, only 13% of people defend themselves successfully in immigration court
When families fall apart, women often pay the price: the poverty rate for women separated from their spouses is triple the rate for separated men
The New York State minimum child support award is $25/month for a family – an award commonly granted to people who do not have a lawyer
In 2015 alone, Her Justice clients with financial matters received on average a 75% increase in their income post-representation – results which would not have been possible without a lawyer.  And immigration lawyers make sure that women who have been abused cannot be threatened with deportation by their spouses/sponsors.  
Navigating our court system alone is daunting
Filing for child support, custody, an order of protection or divorce can mean multiple trips to the courthouse; complex forms to fill out; impossible documents requested; endless waiting and delays that can compromise your job; not to mention terrifying potential outcomes like sharing custody of your baby with an abuser, or losing your life's savings in a divorce decree.  In immigration cases, one error in the paperwork can mean the difference between picking up your kids from school as expected, or being summarily deported.
"Her Justice helped me understand and navigate the legal system. Without the legal assistance I received, I would not have been able to achieve my great results."
Michelle Katz, former Associate, Gibson, Dunn & Crutcher LLP, and Kira Whitacre, Associate, Fried, Frank, Harris, Shriver & Jacobson LLP speak to the need for lawyers. 
Find out: Who we serve
---
Celia's Justice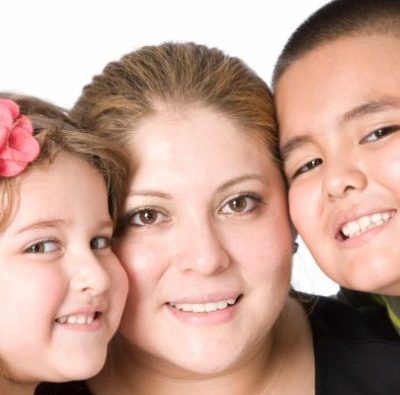 When Celia* contacted Her Justice, she had been in a relationship with Armando for six years and had two children, ages one and three. Armando sexually, physically and emotionally abused Celia on a regular basis. His frequent drinking made the abuse all the more unpredictable and terrifying. He once hit Celia as she held their three-month-old son and, when Celia was pregnant with their second child, Armando beat her during an argument in front of their young son. These were not unusual occurrences; every time Armando drank—which was often—he became aggressive and irrational, even attempting to give their three-year-old son beer to drink.
Read the whole story
Are you eligible for help from Her Justice?