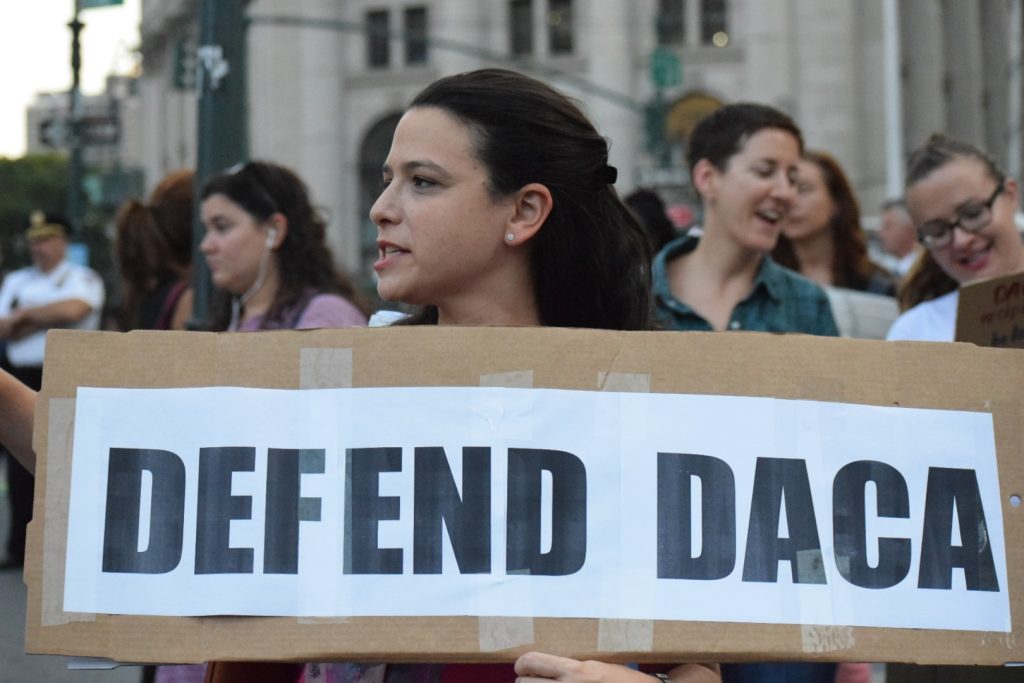 Reaching out to our Deferred Action for Childhood Arrivals (DACA) clients
Her Justice continues to work tirelessly to serve our clients in this time of uncertainty.  We believe immigrants are part of the fabric of our country, and we stand with all immigrants present in the United States, whether they are undocumented, DACAmented, or documented.
Most of our immigration clients qualify for relief under the Violence Against Women Act based on being victims of gender-based violence.  We have assisted 22 women with DACA-related matters since President Obama enacted the program in 2012.  These women have made lives for themselves in the United States and are integral to their families and communities.  Our team of lawyers and advocates is reaching out to all of our DACA clients to provide information and resources, and to determine if there is alternative immigration relief for which they qualify.  We are working with our peer agencies and community partners to lend support and coordinate advocacy efforts.  We are always available to our pro bono attorneys to answer their questions about immigration policy.
If you are a Her Justice client who has been directly impacted by the decision to terminate the DACA program, know that you are not alone, and we want to help you in every way that we can.  If you are a Her Justice supporter or volunteer, please continue to visit our website and social media platforms as we continue to announce ways you can help as we head towards the anticipated March 2018 expiration of the DACA program.
Click here to return to the media section