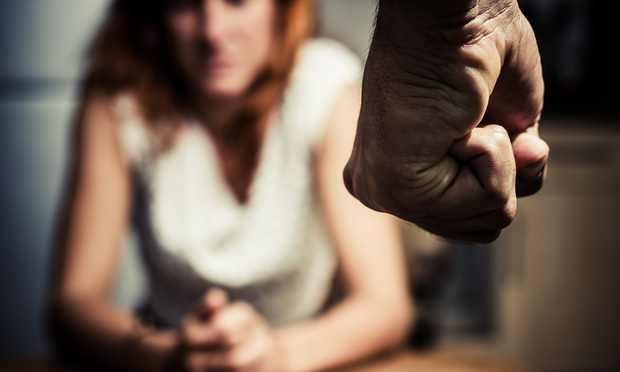 Judge Denies Inmate's Bid for Marital Assets in Divorce
By Joel Stashenko
New York Law Journal
January 6, 2016
View the article on NewYorkLawJournal.com
A man serving 40 years in state prison for raping his wife is not entitled to share her pension or any other marital asset in their divorce, a Brooklyn judge has determined.
State Supreme Court Justice Jeffrey Sunshine said the 2011 rape and other acts of violence and abuse by "Terrance T." represent a rare instance where "egregious conduct" by one spouse toward another exempts the offending spouse from receiving any share of assets under equitable distribution.
Sunshine wrote that in a "civilized society," the behavior of Terrance T. must be considered a bar under state Domestic Relations Law §236(B)(5) and §236(B)(6) to his receiving any marital assets from wife "Alice M."
"The plaintiff, despite all she endured, compounded by the defendant's steadfast attempt to interfere in her desire to move on, has displayed both courage and perseverance beyond what any human being should have to endure, and so is noted by this court," Sunshine wrote in Alice M. v. Terrance T., 2015 NY Slip Op 51913(U).
Sunshine granted Alice M.'s request for a divorce due to an irretrievable breakdown in the relationship for at least six months and denied Terrance T.'s counterclaim for divorce based on cruel and inhuman treatment.
Sunshine also denied Terrance T.'s request for maintenance and attorney fees.
Terrance T.'s counterclaim, Sunshine wrote, was based largely on his contention that his wife falsely accused him of domestic violence and rape because Alice M. was supposedly jealous about his relationship with another woman.
Terrance T., who was pro se, also asked specifically for Sunshine to grant him one-half the value of various household possessions of the couple, including a living room set, a bedroom set and a television, plus attorney's fees and a percentage of Alice M.'s retirement benefits.
Sunshine rejected all requests for relief, saying Terrance T. could not use the divorce proceeding to re-try the rape charge for which he was already convicted.
The judge also said the evidence suggests long years of physical and mental abuse against Alice M. before the attack that led to Terrance T.'s rape conviction, including attacks that caused Alice M. to lose jobs and prompted her to repeatedly file domestic incident reports against her husband.
"This court finds that defendant's testimony was not credible," Sunshine wrote. "Defendant attempted to utilize this proceeding to attack his prior conviction. The court finds defendant's attempts to do so inappropriate and a malicious and vexing attempt to cause plaintiff further emotional distress."
Sunshine also said that Terrance T., often living in shelters or elsewhere outside of the home, did not contribute toward the couple's living expenses for most of their marriage, and that Alice M.'s $35,000-a-year job at a city agency was the only gainful employment that the couple enjoyed.
Sunshine said that, as a general rule, Domestic Relations Law and court precedent prevent marital fault from being a "just and proper" consideration in determining equitable distribution of marital property.
But the judge wrote that, in a case generally regarded as the most important precedent in the Appellate Division, Second Department—Blickstein v. Blickstein, 99 AD2d 287 (2nd Dept. 1984)—the court found that there are rare cases where one spouse engaged in such "egregious" conduct against another spouse that it should factor into equitable distribution decisions.
Sunshine said other courts have affirmed that reasoning, including the state Court of Appeals, which found in Howard S. v. Lillian S., 14 NY 3d 431 (2010), that conduct by one abusive spouse may be "outrageous or conscious-shocking" enough to be a valid factor for consideration as a factor in a divorce court's consideration of asset distribution.
Sunshine said Alice M. v. Terrance T. presents just such a "truly exceptional situation" as described in Howard S.
"If the court has ever been presented with facts and circumstances demonstrating egregious conduct by one spouse against another spouse it is the case at bar," Sunshine wrote.

He added, "Without a doubt, defendant's rape of plaintiff during the marriage … and his subsequent conviction of rape in the first degree unequivocally evidences that defendant callously imperiled the value our society places on human life and the integrity of the human body."
Sunshine noted that the available resources in the marriage subject to equitable distribution are minimal and is a reflection, in part, of the husband's failure to contribute to the financial well-being of the couple and their children.
Alice M.'s statement of assets, in fact, showed about $35,000 in debts with her only appreciate assets being a 401k account and a modest vested pension valued at $18,000, Sunshine said.
Stephanie Baez and Anna Ognibene of Her Justice represented Alice M.
Terrance T. is incarcerated in Clinton Correctional Facility, the judge said.
View the article on NewYorkLawJournal.com
Click here to return to the media section