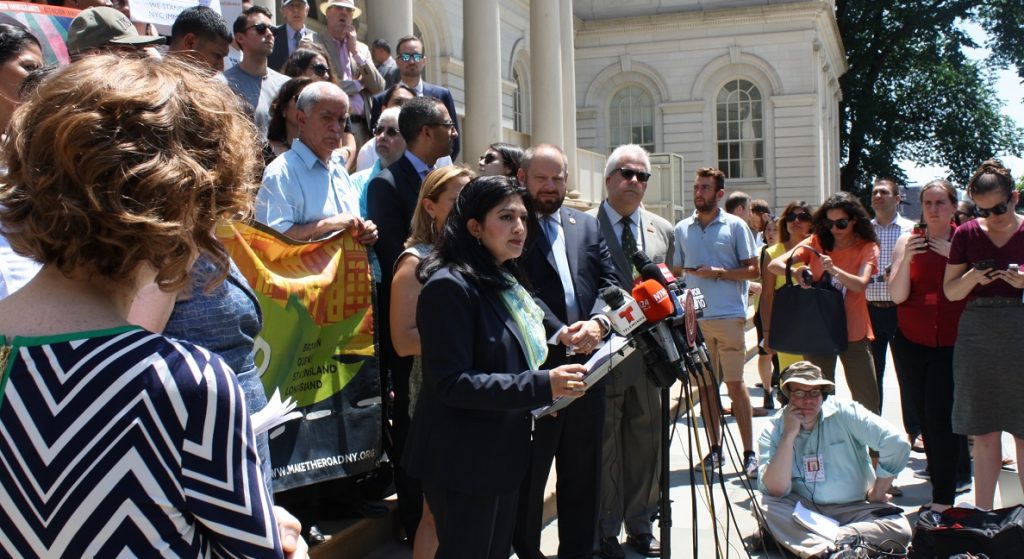 Court reform
In over 28 years of representing NYC women living in poverty, our staff has developed expertise in family, matrimonial and immigration law. We're also uniquely positioned to shed light on systemic barriers to access to justice that our clients face every day. As part of our 2018-2020 strategic plan, Her Justice is focusing new resources on efforts to improve access to legal solutions and economic justice for all New York City women.  
Read more here how Her Justice is engaging law firms in pro bono policy work to help affect systems reform in the courts and strengthen our legislative advocacy.
Legislative advocacy
Read here about the enactment of Paid Safe Leave in New York City, supported by Her Justice, allowing survivors of intimate partner violence to take time off work to meet with an attorney without jeopardizing their jobs.
 "This legislation will help survivors preserve one the most important things they need to move forward from abusive relationships–their employment–by allowing them to use earned sick time to attend to matters related to preserving their safety."  Cecile Noel, Commissioner of the Mayor's Office to Combat Domestic Violence
Her Justice Managing Attorney, Policy, Rachel Braunstein, further proposed an amendment to the legislation concerning employees' rights to paid safe leave beyond just meeting with an attorney for information and advice, but expanding it to include attending court appearances and otherwise fully participating in legal matters related to domestic violence, sexual assault, stalking and trafficking.
Learn about our Child Support Court Watching Project
Uncontested Divorce Policy Initiative