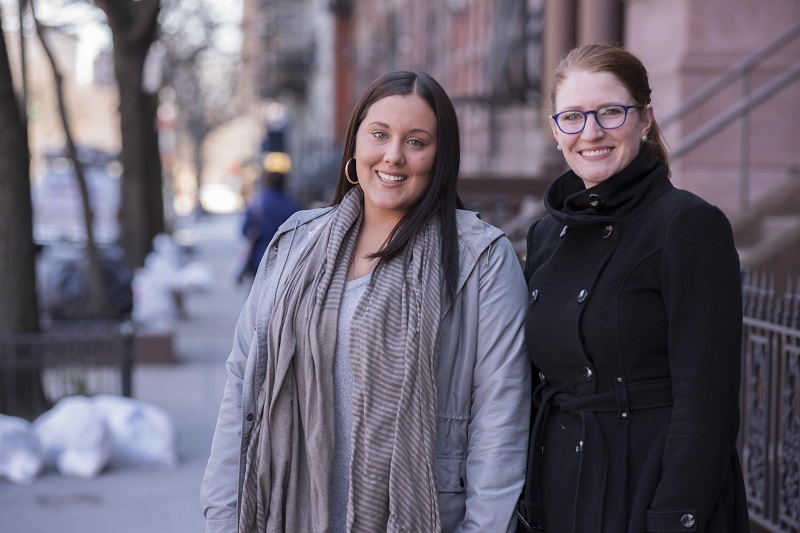 Amanda's Justice
Amanda, a 28-year old single mother of two young boys living in Brooklyn, was not only being physically abused, she also found herself in an emotionally, financially, and psychologically abusive relationship. Although in the beginning her partner had been totally devoted and loving towards her, he became increasingly dependent on drugs over the years, spent her money, lied to her and almost strangled her lifting her off the floor by her throat. No longer able to sustain the ongoing abuse, Amanda contacted a domestic abuse hotline service that suggested she file a family offense petition in family court to obtain an order of protection against her abuser.
Amanda struggles in court, but later obtains critical help from Her Justice
Amanda felt she had been backed into a corner when her first lawyer, a court-appointed attorney, offered visitation to her ex-partner, despite his demonstrated drug abuse and threats toward the children. Never having been to court before, Amanda was panicked – she was faced with her ex-partner's aggressive attorney, she had no money, she was afraid for her safety and that of her sons, and her ex-partner was threatening her while in the courthouse.
Amanda asked for an adjournment, during which time she contacted Her Justice, referred to her by the domestic abuse hotline. Her Justice was able to help Amanda find a new attorney and placed her case with White & Case LLP, who represented her in family offense, custody, and visitation proceedings.
White & Case legal team helps Amanda obtain what she needs
At the end of three days of trial, represented by her new attorney, the court found that Amanda's ex-partner had committed each of the family offenses included in her petition. Further, the court found aggravating circumstances due to his use of a "dangerous instrument" in assaulting her with a broomstick and through his inclusion of the children in his verbal threats. Accordingly, the court granted Amanda a rare, five year, full stay-away order of protection for herself and her two young children. Although her ex-partner appealed the decision, the court swiftly ruled that "there was sufficient evidence to support…the existence of aggravating circumstances" and that his additional contentions were "without merit."
With her attorney by her side, Amanda was also granted sole legal custody of her two sons.
Amanda's court experience was difficult, mostly due to her ex-partner's abuse of the judicial process, making it extend out much longer than necessary. The reintroduction into court and extended exposure of her children to visits from Administration for Children's Services was exhausting and draining for her, but, ultimately, with the help of her legal team, Amanda did get what she wanted and what she deserved.