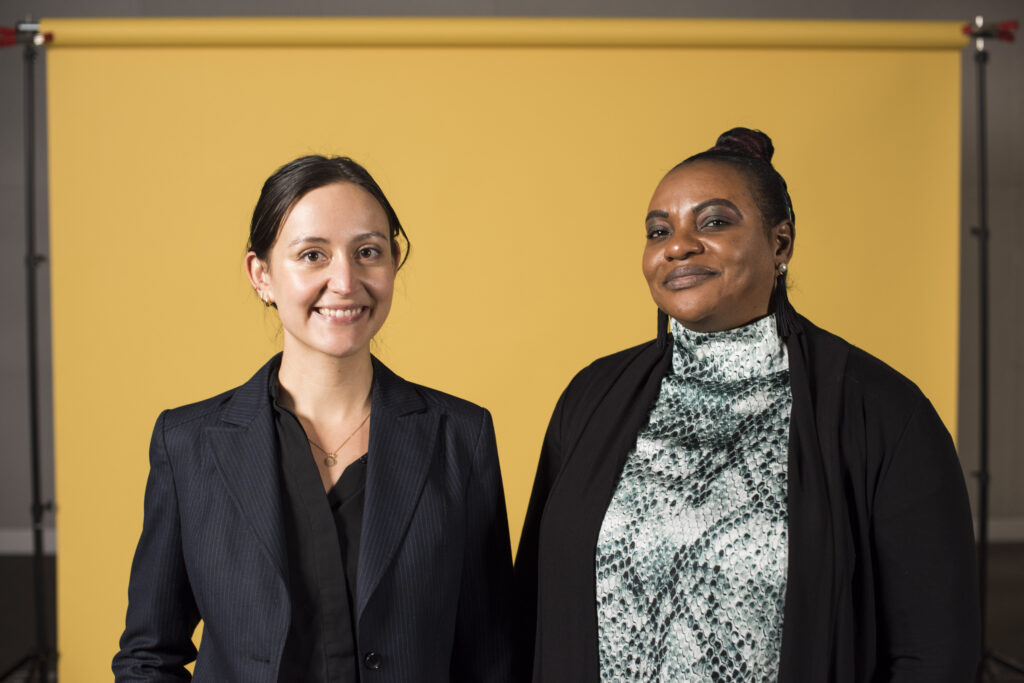 Marjer's Path to Financial Security & Safety
Marjer is a family-oriented woman from Brooklyn who loves working and spending time with her church. In 2018, Marjer came to Her Justice in pursuit of safety and financial freedom from her abusive husband. "My husband turned into someone I didn't recognize," she explained.
Marjer's husband had fled the country and abandoned the home they owned together, leaving her responsible for its disrepair and a significant amount of consumer debt. Over the course of three years, Marjer worked with Her Justice Staff Attorney Naomi Young on her divorce case, as well as a case to relieve the debt accrued by her husband. Of working with Naomi, Marjer said, "She was caring, respectful, and a stickler to the details. Really, she was like a best friend, a guardian angel."
Now, Marjer has an order of protection helping her feel safe, her fair share of the property proceeds from selling their home, a job she loves, and a happy life with her sons and granddaughter. She's saving to do some traveling and own a home of her own. "She was able to pay off a lot of her debt and has transformed as a person. She has a completely different life than she had three years ago," said Naomi.
"Thanks to Her Justice, I learned that you don't need to have money for somebody to care about you," said Marjer. "I am grateful."
Hear from both Marjer and Naomi in this Her Justice video:

More about our work