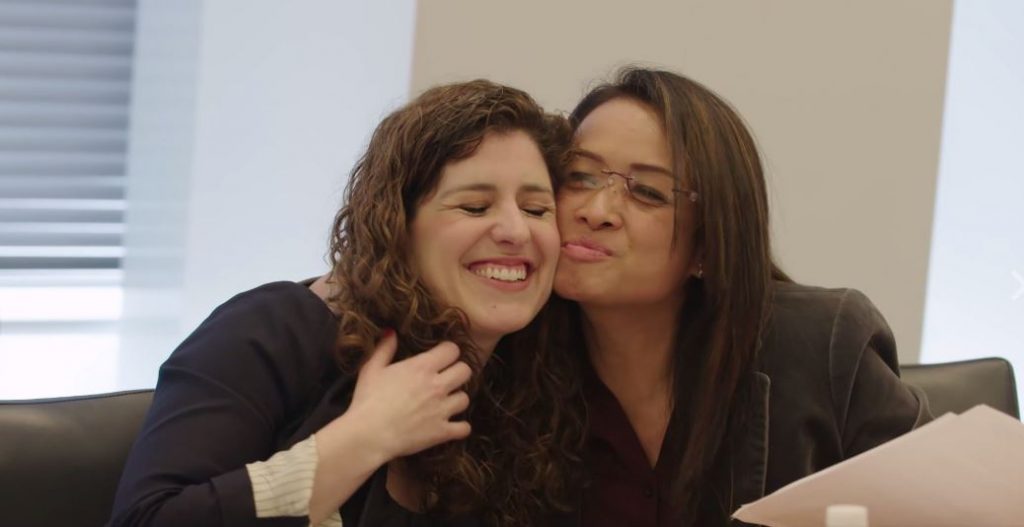 Myrna's Justice
"I was so scared. I had no idea about the law, no friends, and no connections. It was all so very frightening and so painful. I was always crying, always crying and so fearful for my life."
Originally from the Philippines, 44-year-old Myrna came to New York to marry the love of her life. Her first husband had died of cancer, leaving her on her own with their four young sons. She was devastated to lose him, but she knew that she wanted to move forward with her life and share love again.
To support her children, Myrna had been forced to find work in Malaysia while her sons stayed with their father's sister in the Philippines. Myrna met Tom, an American citizen who lived in New York, on an online dating site. After three years of affectionate and loving courtship, they decided to get married in the U.S. When Myrna arrived in Tom's home, she dreamed of merging her family with Tom's, but, in America, Tom changed. He yelled at Myrna for no reason and made her clean, cook and work endlessly in the apartment. Tom told her the apartment they lived in was his, and didn't give her keys to their apartment or to the building.
On the limited occasions when she left the apartment, she was forced to stand outside when she returned, locked out of her own home for hours at a time. Often, she returned to the apartment only to find that Tom had put a chain lock on the apartment door. She would wait for hours in the hallway or the laundry room, often cold, hungry and without access to a bathroom. Myrna had no one with whom she could discuss her situation. Tom yelled at her for speaking to her sons in the Philippines. He insisted that she be home all the time so she was unable to work and earn her own money. Eventually, Tom told Myrna he would pay someone to kill her. She believed him, fearing that, without family or friends to support her, no one would notice her disappearance. Myrna was paralyzed with fear.
By the time Myrna came to Her Justice, Tom had punched her in the face so hard that she had to be hospitalized. A social worker in the hospital emergency room told Myrna about Her Justice and the free legal services which could help her escape the abuse she was suffering. After Her Justice placed Myrna's case with pro bono attorneys at Akin Gump Strauss Hauer & Feld LLP, her attorneys prepared and filed Myrna's application for immigration status under the Violence Against Women Act.
After a lengthy process, the Akin Gump team obtained legal status for Myrna, enabling her to work legally in the United States. Then, her attorneys worked to reunite Myrna and her sons so that she could build some part of the new life she had dreamed of having. For over two years, her attorneys worked closely with a staff attorney at Her Justice to obtain visas for Myrna's four sons. During the same time, other volunteer attorneys from Akin Gump helped Myrna obtain a divorce from Tom.
Thanks to Her Justice and her pro bono attorneys from Akin Gump, Myrna now has a green card, a job, and an apartment of her own. She is united with her four children—the oldest is preparing to join the Navy, the second is in the process of becoming certified to be security guard, and the two youngest are finishing high school. Most importantly, Myrna is mentally, legally, and financially free from her abuser.
See if Her Justice can help you